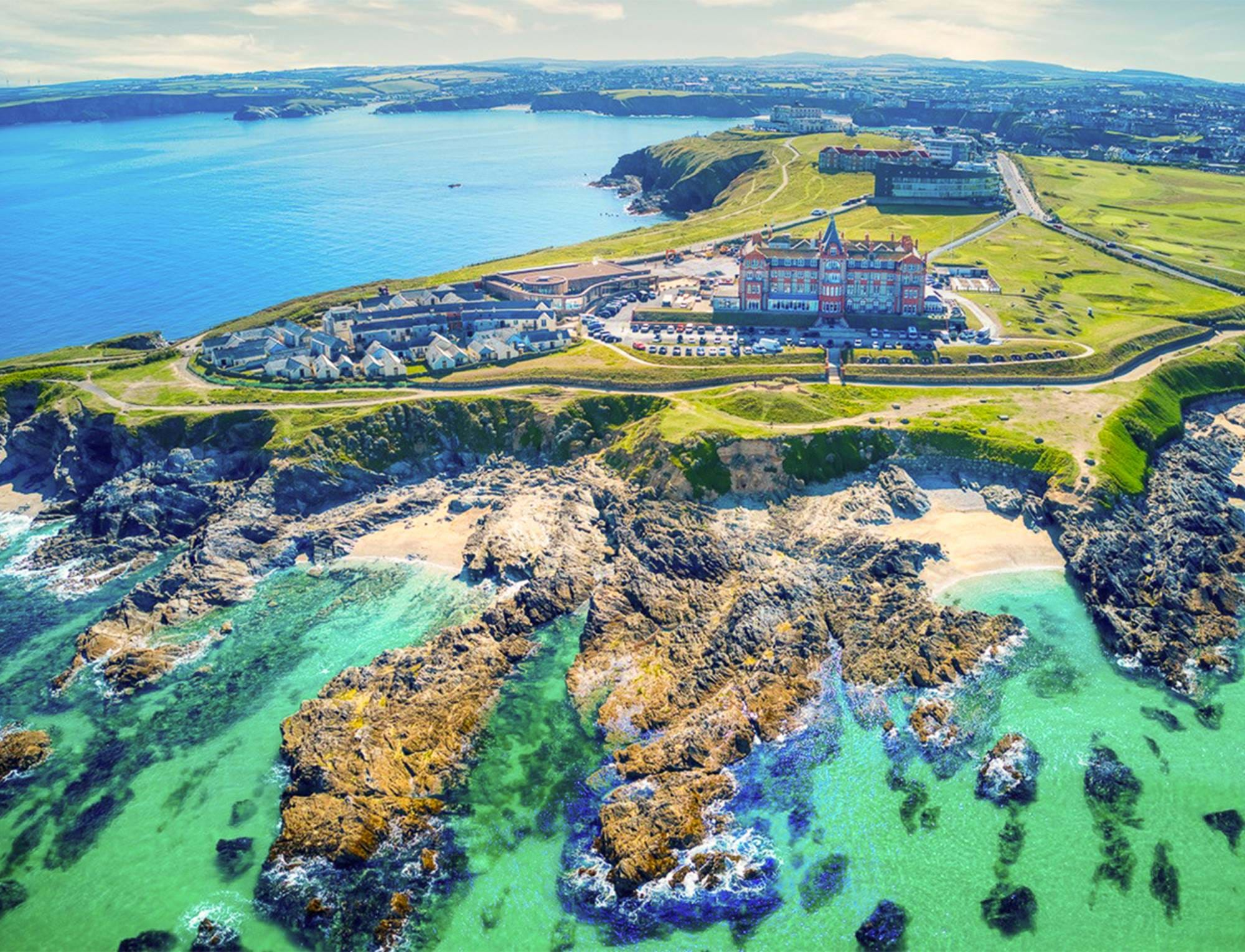 The Headland Hotel is the first in Newquay to receive Real Living Wage accreditation
The Headland hotel is the first in the town to become an accredited Living Wage Employer.
The Headland, which employs more than 200 people, has joined the nationwide movement which was set up to establish a fair day's pay, ensuring everyone can earn enough to live on.
Veryan Palmer, hotel director, said: "We had a target of becoming a Real Living Wage employer by 2025, and so we are really pleased to have achieved this earlier than anticipated; it has made a huge difference to many of our team members."
The Headland has opted to ensure that all staff over 18 years are paid at least £10.50 per hour. Staff aged 14-17 years old are paid at a rate of £8.81 per hour.
The Real Living Wage, which is currently set at £9.90 an hour, is paid by almost 9,000 business across the UK who believe their staff deserve a wage which meets every day needs. It is almost £1 an hour more than the National Living Wage (£8.91 per hour) and over £1.50 more than the Minimum Wage (£8.36 per hour).
The Headland also offers a host of employee benefits, including access to the gym and Aqua Club,
25 per cent off all spa treatments and on completion of one year's service a complimentary stay with 50 per cent off food, non-alcoholic drinks and spa.
The other Newquay-based organisations which have voluntarily become Living Wage Employers are Barclays, Lloyds, Nationwide, Oxfam, Crowdfunder HQ and Boo Consulting Limited. In Cornwall, RED Hotels led the way for hospitality businesses when they become Living Wage Employers last year.
Almost 300,000 employees in the UK have received a pay rise as a result of the Living Wage campaign and a broad range of employers are accredited, including half of the FTSE 100 and big household names such as Google, Burberry and Everton Football Club.
The Headland is currently recruiting for a variety of roles, including a restaurant manager, bartender, hotel porter and a range of kitchen posts, with full time and part time contracts available.
For details on all available positions visit www.headlandhotel.co.uk/join-the-team/