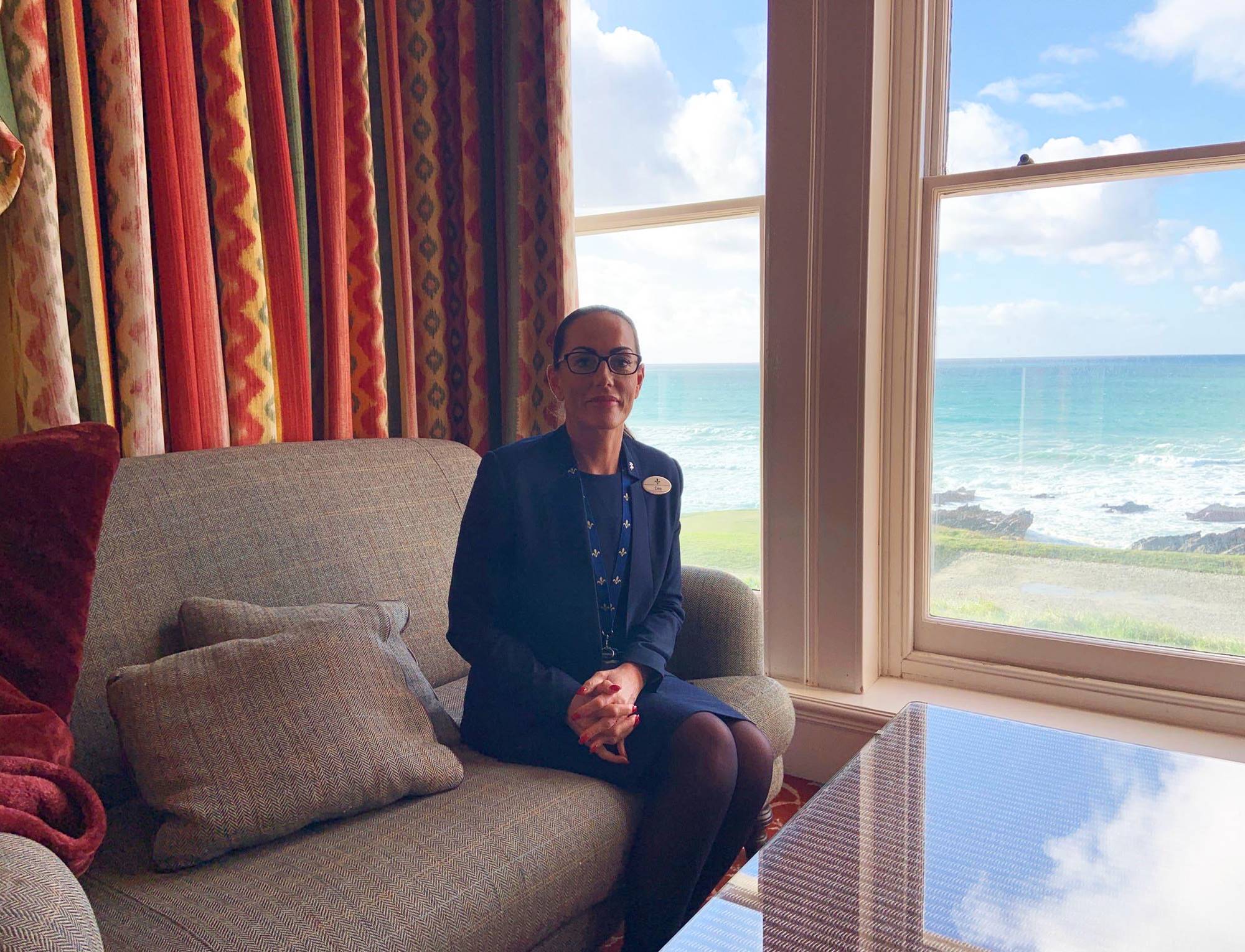 Time at The Headland: 2 ½ years
Take five... with Dee England - Spa and Wellness Manager
1, Who or what brought you into the hospitality industry?
Originally I was a therapist so it's probably my nurturing, caring background. Really perfecting a journey and if you do in it in a hotel it's the full experience of arriving, having a spa, dining, sleeping – it ticks all the boxes for me in hospitality.
2, What are your main roles and responsibilities?
Looking after the team, which has been more highlighted since we've been in lockdown. I'm also part of the Senior Management Team, so team culture, revenue, payroll are all different areas which I am responsible for. There is 28 in the team – it's a lot of people to look after, but they're all amazing.
3, What would you like to be doing in five years' time?
I definitely want to progress more into the hotel side of things. I would love to be a General Manager in 5-10 years' time.
4, What's your favourite thing about working at The Headland?
The team – the team culture is amazing, everyone pulls together. And definitely the views. We have an open door policy and good leadership means that it is about people, not positions. Our general manager is very much a people person and no-one is afraid to approach anyone. 
5, What do you like to do when you're not working?
Definitely swimming and surfing – that's why we moved from Liverpool. Just being outdoors because it's very different from Liverpool.