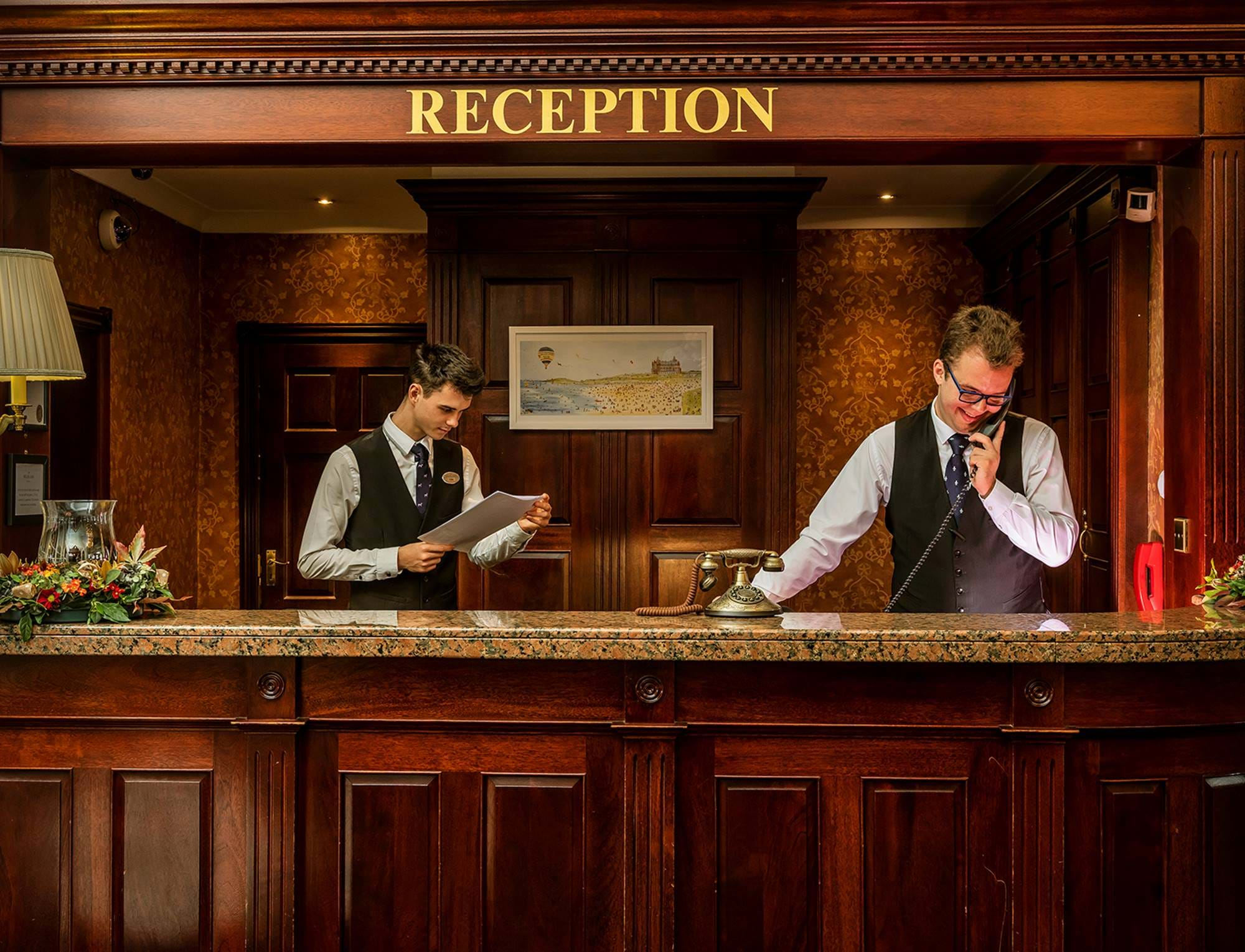 Proud to be Cornwall's first double five-star destination
Everything we do at The Headland is aimed at offering the highest standards in the most relaxed atmosphere. In October 2020, we were voted by the readers of The Times and The Sunday Times to be the Best Seaside Hotel. In August 2021, our new Aqua Club complex was ranked 9th in a list of the World's Best Hotel Swimming Pools by The Week. We recently won Best Hotel for Families and were runners up for Best Beach/Coastal Hotel by Luxury Traveller Magazine.  In 2019, we attained 5-star status with both the AA and with Quality in Tourism. The Headland Spa was the first spa in the region to achieve the highly coveted 'five-bubble' award from The Good Spa Guide (in its opening year) and has proudly maintained that rating ever since. In March 2022, we reached new heights as the ONLY Hotel and Spa in the South West to achieve 'five-bubble luxury' status. 

We love getting awards, but the recognition we treasure most is from our guests. Your feedback positive or critical, helps us to keep making stays at The Headland memorable.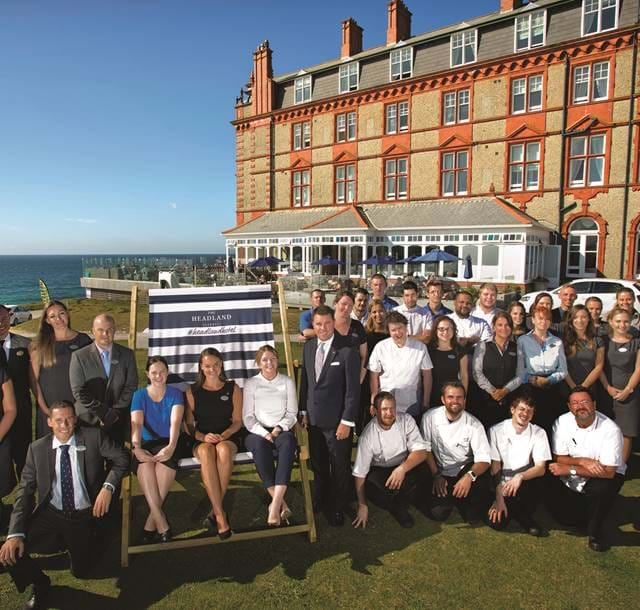 Recent highlights
2022 - Accredited 'five-bubble luxury' status by The Good Spa Guide 
2021 – Ranked #9 in world's best hotel pools - The Week
2021 – Sarah Gaskin voted Concierge of the Year at The Hotel Catey Awards
2020 – Best Seaside Hotel in the UK by The Times and The Sunday Times
2020 – Best Hotel for Families in the UK by Luxury Traveller Magazine
2020 – Runners up for Best Beach/Coastal Hotel in the UK by Luxury Traveller Magazine
2019 – 5-Star AA Rating attained
2019 – Number 1 location in the UK for Halloween – Daily Telegraph
2019 – Concierge Sarah Gaskin accepted into the Les Clefs d'Or, or The Society of the Golden Keys. Winner of Best Concierge in the UK by Boutique Hotelier Magazine
2019 – Winner of Best Beach/Coastal Hotel in the UK by Luxury Traveller Magazine
2019 – Awarded 5-Star Status by Quality in Tourism
2019 – Gold for Best Wedding and Events Venue at Cornwall Tourism Awards