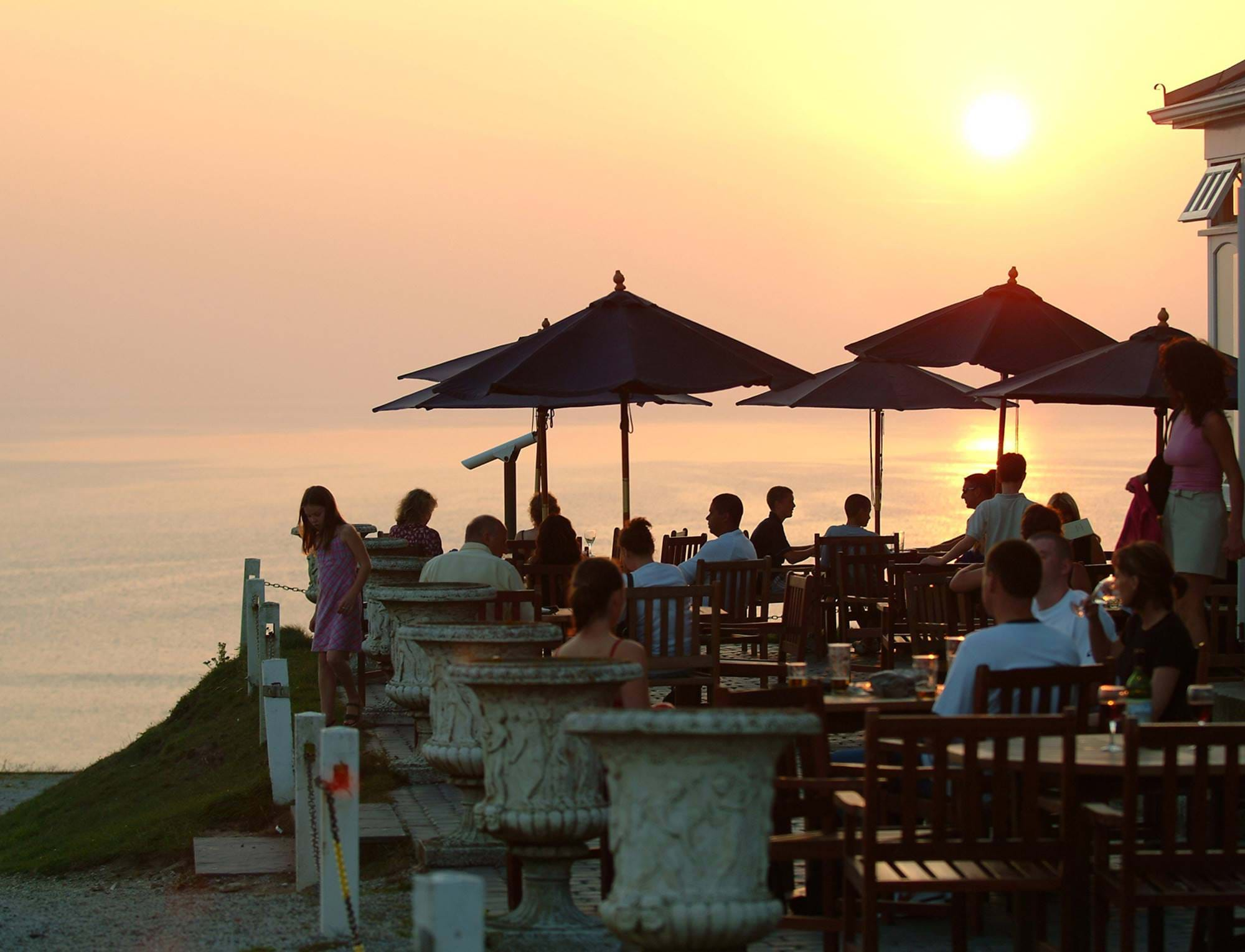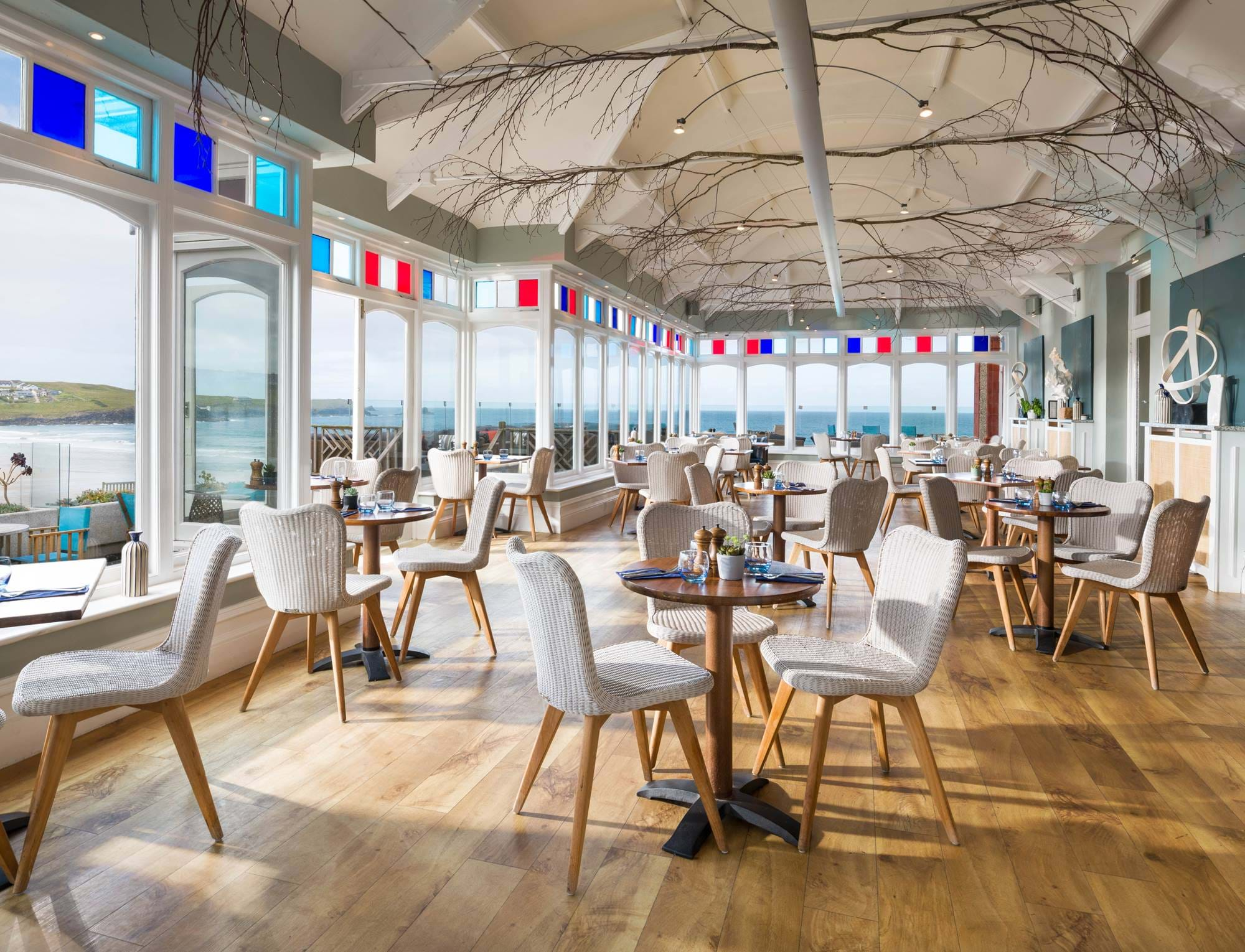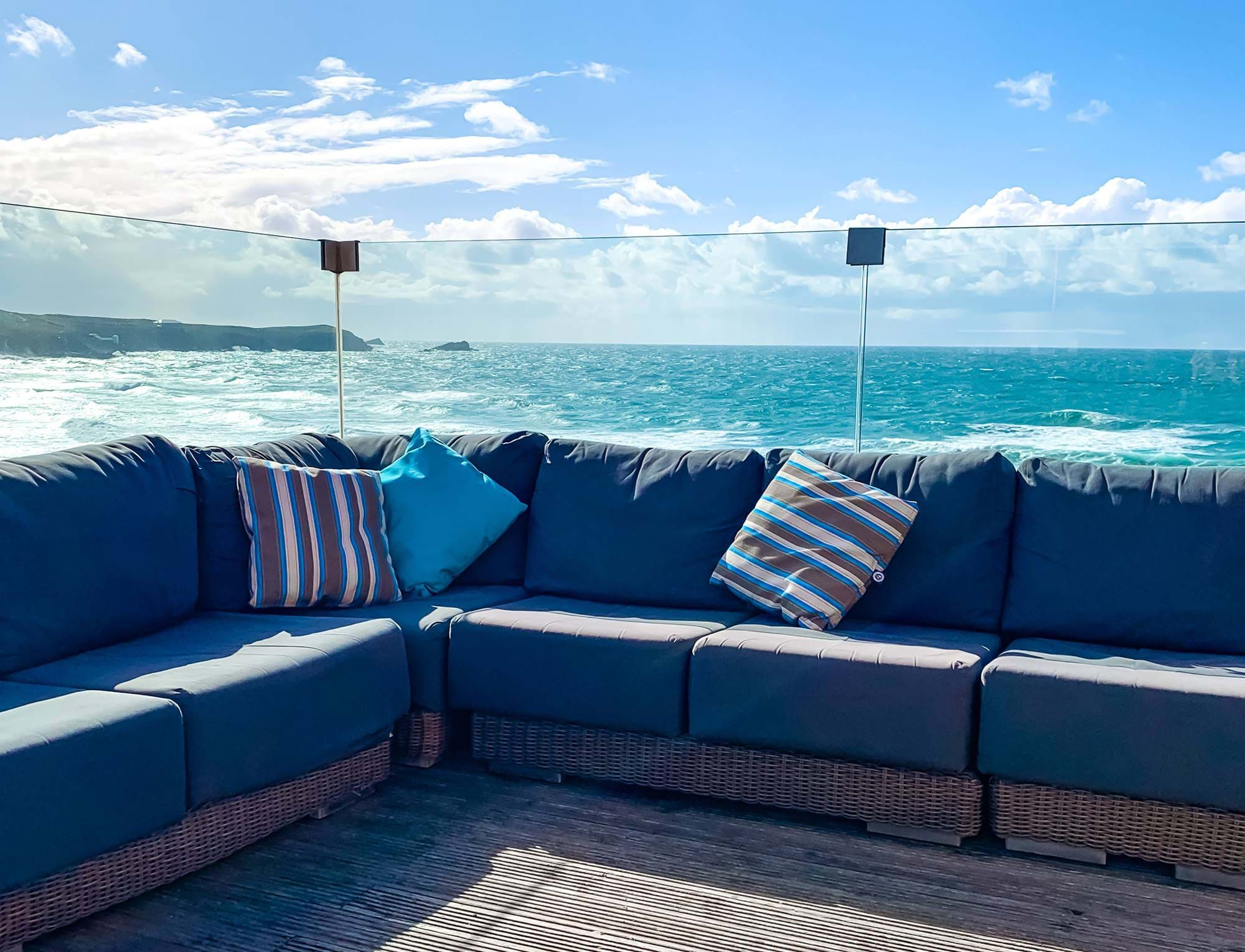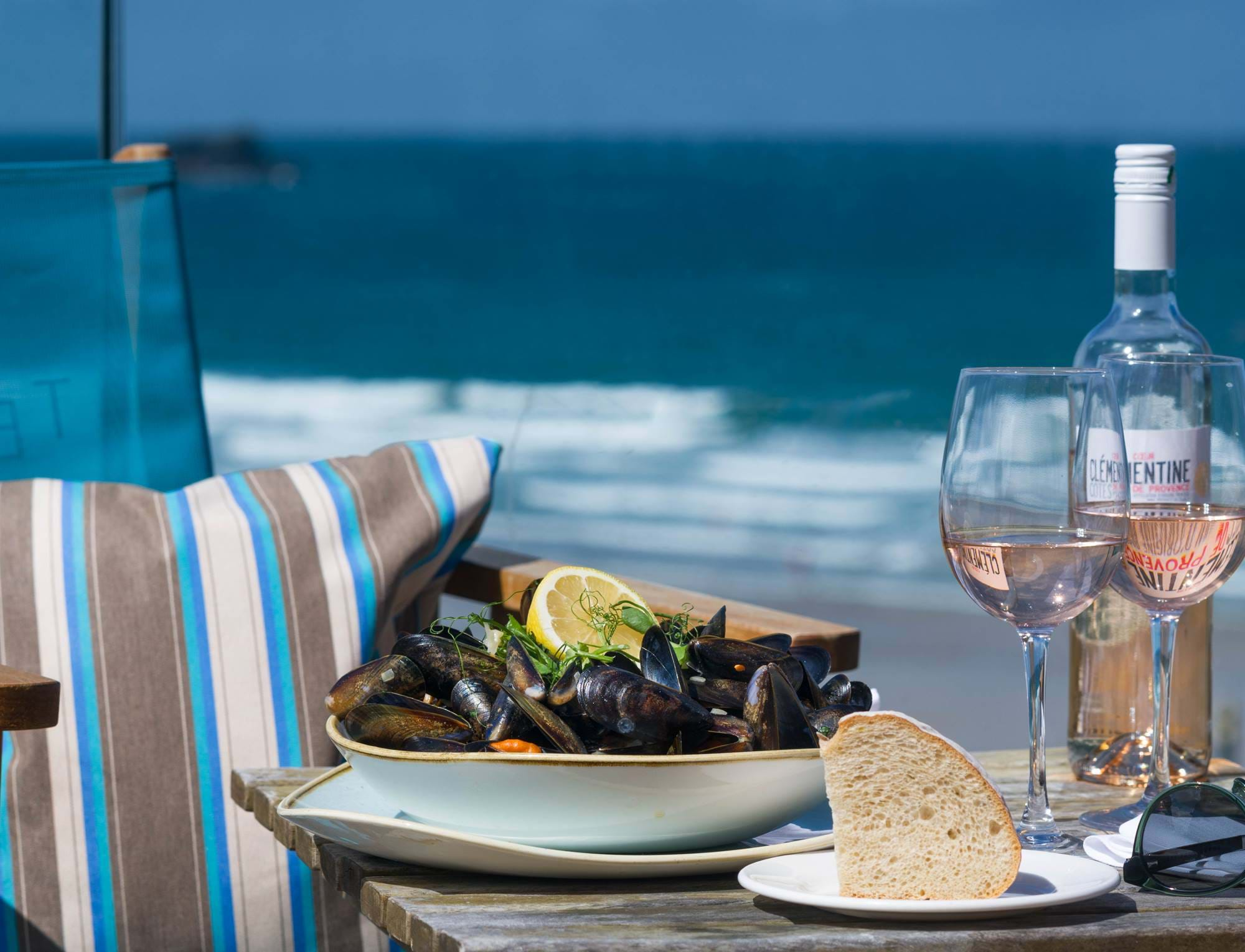 The Terrace stretches around the south and west sides of The Headland with commanding views over the sand and surf.
By day it's vibrant and casual. Come in off the beach with the kids, spread out in our big chairs and treat yourself to local seafood specials, filling subs or an indulgent Cornish cream tea. When the weather's good, eat out under wide blue skies. If it turns, there's plenty of space inside, and the views are still there through our huge glass windows.
On summer nights, residents and visitors gather to watch the spectacular sunsets over the Atlantic. The bar serves up good local beers, fine wines, single malts and a refreshingly long choice of cocktails. Can't see what you want? Ask our mixologist to rustle it up for you.
We also welcome responsible dogs with pet adults!