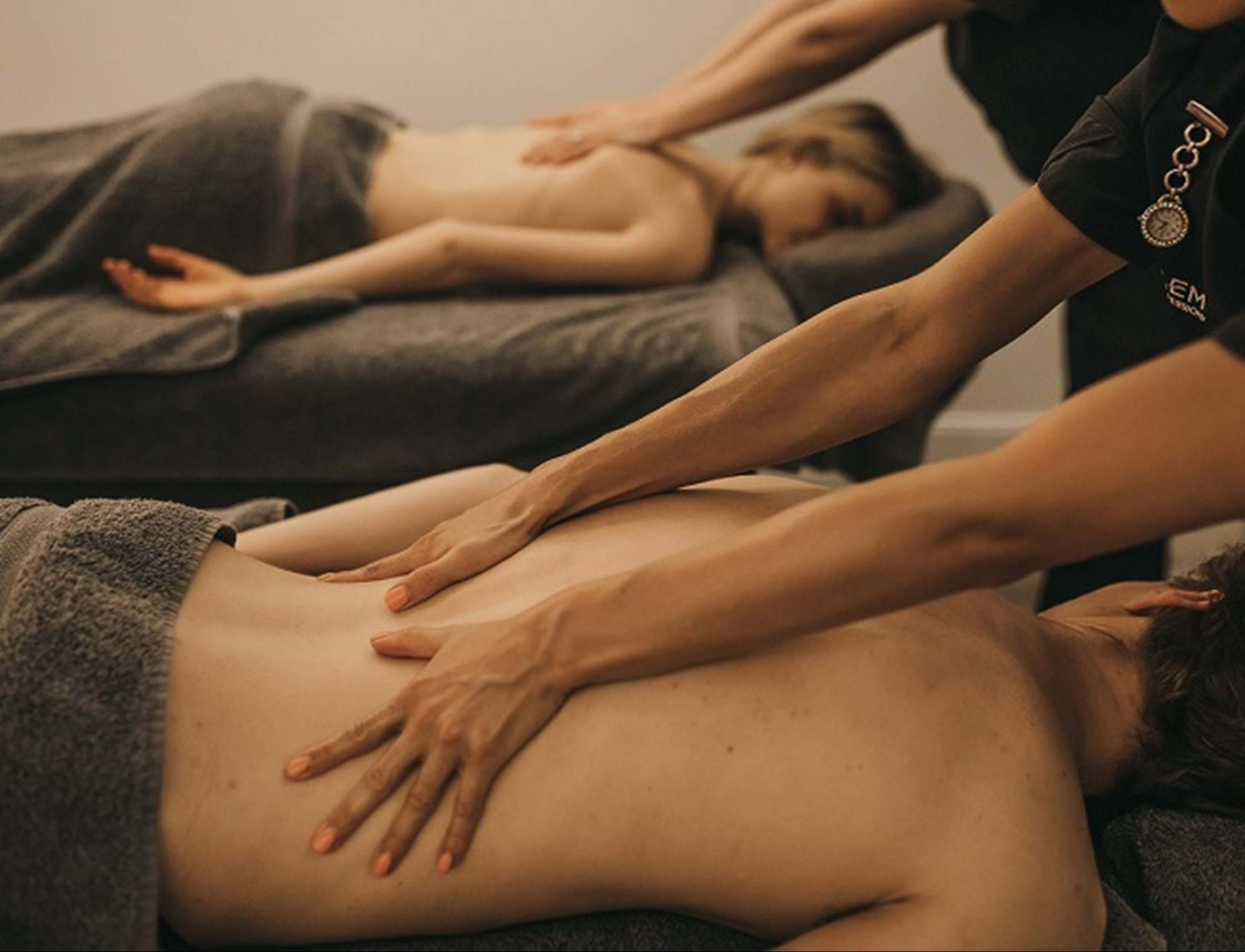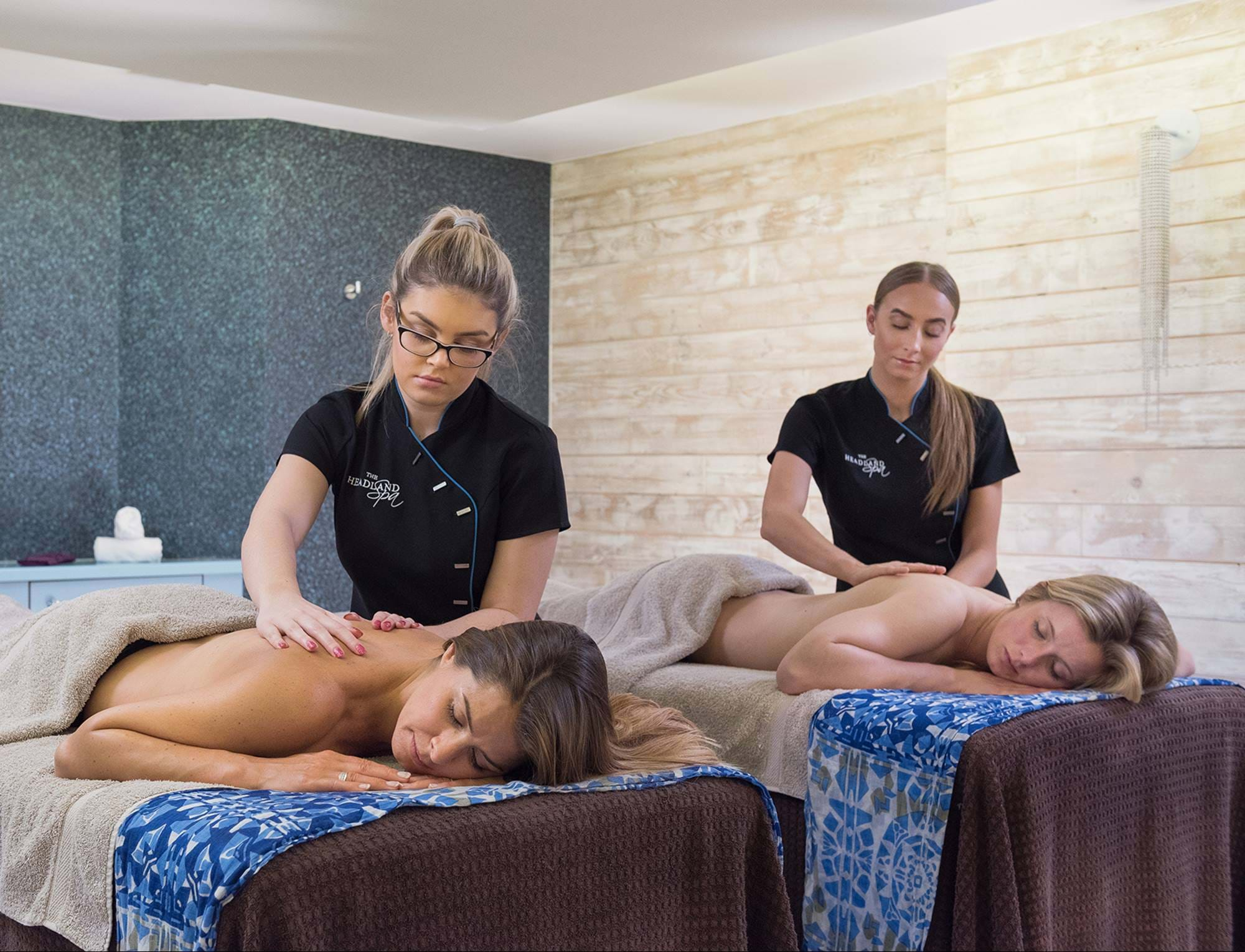 Spa Massage and Body Treatments
From peaceful pregnancy massage to deep work sports massage. With 11 treatments to choose from, you decide exactly how you'd like to unwind.
Couture Touch
55 mins
£95
Ask our team about combining any 25-minute Elemis facial and 25-minute Elemis hot stone back massage.
Elemis hands-on Touch facial with a deeper-than-deep hot stone back massage. The perfect treatment duo. Experience a deeply relaxing hot stone back massage that awakens tired muscles, followed by a refreshing prescription facial. This treatment combines specialised deep cleansing and eastern massage techniques to return radiance and youthful vitality back to dull, lacklustre skin.
Intense Salt Scrub Cleanse - with Lime & Ginger, or Frangipani
35 mins
£55
Fragranced salt gently works away dead skin, encouraging cell regeneration. Your new skin feels smooth, renewed and ready to absorb our nourishing body oil.
Nourishing Body Nectar Wrap - with Frangipani
55 mins
£80
The velvety texture of the Monoi Oil offers super-hydration, quenching a thirsty skin. You are cocooned and warm while the mood-balancing aromatics and skin conditioning oils do their work
Relax your feet and your body follows. Pressure is applied to a range of particular points on your feet and hands that correspond with all the organs, glands, tissues and muscles in your body. It aids blood and oxygen circulation, relieves stress, heals painful areas, and builds an overall sense of deep calm from head to toe.
Bespoke Headland Massage
55 mins
£95
£55 25 mins
£110 85 mins
Your therapist will consult you on what you want from your massage, then select an aromatic oil to suit. The entire treatment is tailored to your desire - choose uplifting muscle release, deep all over relaxation or something in between.
Couples Massage
55 mins
£179
Destress together, share the bliss. You and your partner enjoy a traditional massage in the same room, each with your own therapist.
Sports Massage
25 mins
£55
55 mins £95
Our expert qualified sports therapists have a sound knowledge of the muscular and skeletal systems, tailoring each treatment to you. If you have a persistent niggle or a recent injury, they can help relieve your pain.
Deeper Than Deep Hot Stone Massage
85 mins
£110
Balinese stones bathed in intensively moisturising Elemis Body Oil are worked deep into the muscles, getting into core areas of tension. You'll leave with sparkling vitality, and the added bonus of supremely hydrated skin.
Poultice-Powered Muscle Release
55 mins
£95
This invigorating deep treatment works away at your sore, aching muscles. Every knot of tension is targeted with the unique warmed herbal poultice to release, relax and revive. The heat and scent destress and relieve tired, tense muscles.
Elemis Peaceful Pregnancy Massage
75 mins
£100
Good for you and good for baby from the first trimester onwards. This intuitive and relaxing massage hydrates the skin that is expanding to accommodate the life growing inside you. Exquisite oils reduce the appearance of stretch marks, while a mini facial will ease your mind and lift your spirits.
Indian Head Massage
45 mins
£70
A treatment that focuses on massaging acupressure points along the arms, neck, décolletage, scalp and face performed lying down on our massage bed for ultimate relaxation. Indian head massage can not only reduce headaches and improve physical well-being, but it can also improve mental and emotional wellness too.