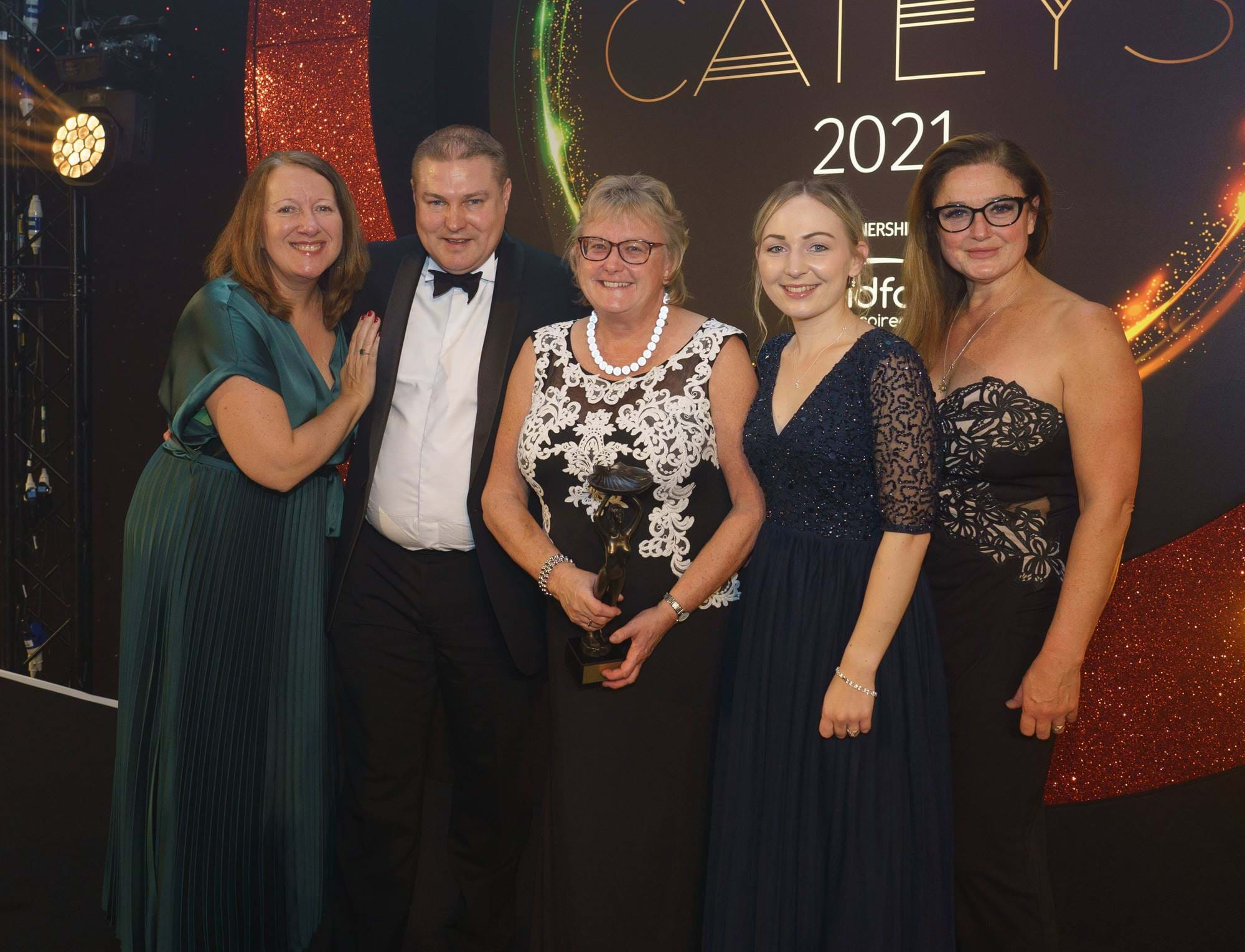 Concierge at luxury Cornish hotel recognised for 'world class' work
An employee at a top Cornish hotel has been recognised for her 'world class' work by scooping a prestigious award at the recent Hotel Cateys' Awards.
Sarah Gaskin, who works at The Headland, Newquay, won 'Concierge of the Year' at the event, which was hosted at the Park Plaza in London.
Veryan Palmer, a director at The Headland, said: "Sarah joined The Headland ten years ago as a new recruit into hospitality following her career in the police service. She has developed into a world class Concierge, looking after our guests, our team of staff and also many people in the Newquay community.
We could not be prouder of her achievements and this phenomenal award is the pinnacle of her glittering career at The Headland that has seen her win numerous prizes.
Sarah's work supporting her local community during the pandemic did not go unrecognised by the expert industry judging panel.  She is an inspiration to many of the other Headland team members in encouraging them to help those most in need in our community".
Sarah, who is Head Concierge at the luxury hotel, has previously been recognised for her abilities as a concierge by being accepted into the Society of the Golden Keys – Les Clefs D'Or – a prestigious organisation of hotel concierges which is known throughout the world.
She also claimed the exclusive organisation's Boutique Hotelier and Regional Concierge of the Year in 2020.
Since their launch in 2007, the Hotel Cateys Awards have celebrated the most successful hotels, hoteliers and hotel employees across the UK.
This year's awards ceremony took place on November 19 with the concierge category having a detailed brief on what was required of the winner.
The description read: "The winner of the Concierge Award should have the following qualities: total discretion and integrity, always be highly focused on the requirements of the guests, be able to multi-task, lead a team and engage well with colleagues, be self-motivated, and be a good lateral thinker - so that when one avenue is closed, they know where else to go."
"We could not be prouder of her achievements and this phenomenal award is the pinnacle of her glittering career at The Headland that has seen her win numerous prizes."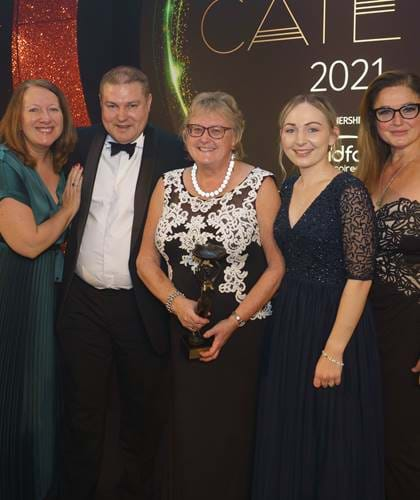 From left to right:
Catherine Barnard – PA to Directors
Stuart Wilder – HR Administrator
Sarah Gaskin – Concierge
Carly Anderson-Riley – HR Manager
Vedette Peaker – HR Manager
"We could not be prouder of her achievements and this phenomenal award is the pinnacle of her glittering career at The Headland that has seen her win numerous prizes."