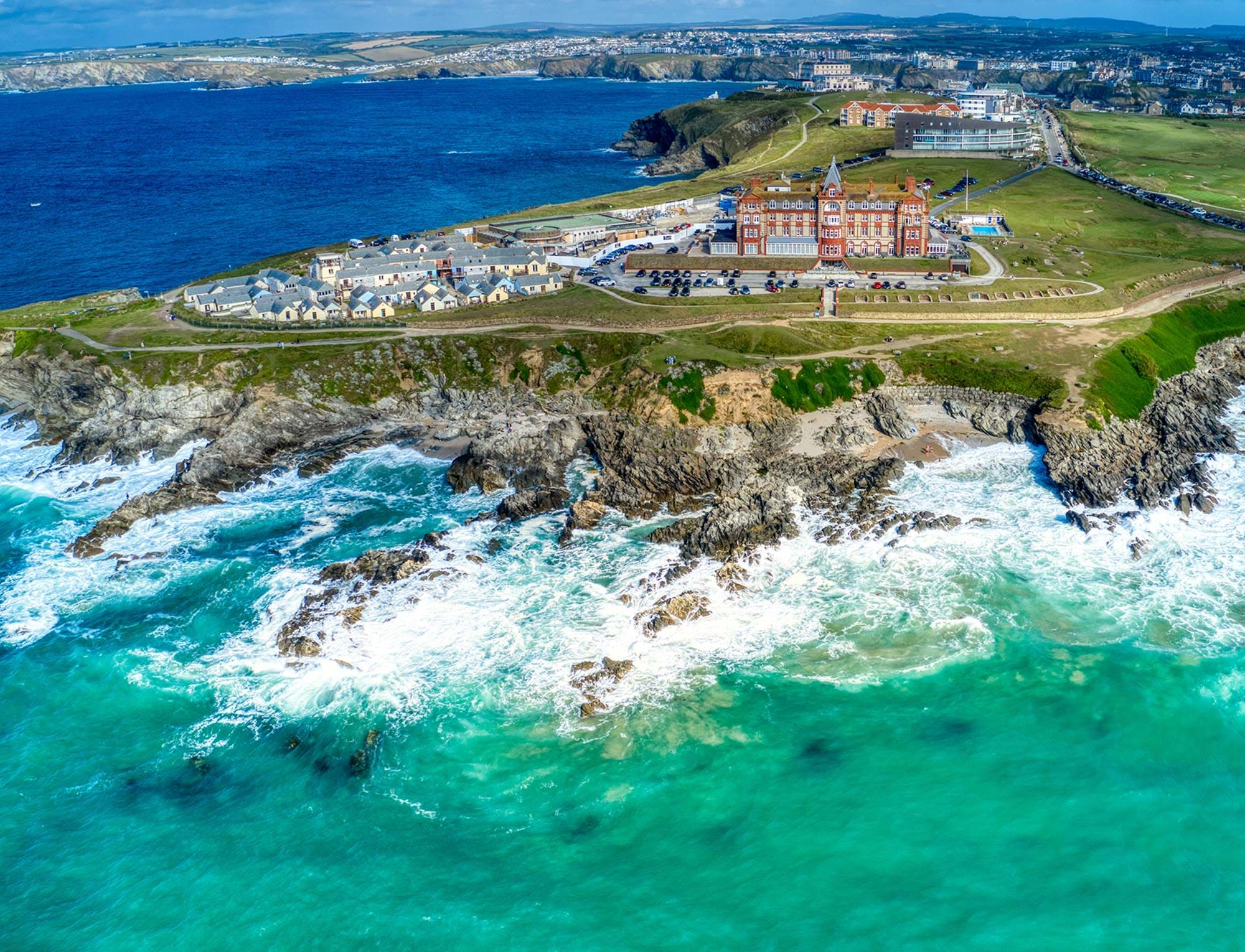 The Headland encourages guests to 'borrow a board' for eco-friendly surf
The Headland is making waves in the surfing world after commissioning our own environmentally friendly boards from a local business and launching 'borrow a board' scheme.
We have joined forces with fellow Newquay business Dick Pearce Bellyboards to offer our guests a fun, greener way to enjoy the Atlantic Ocean, which rolls just beneath the hotel's iconic clifftop location.
Veryan Palmer, Director, said: "We are so pleased to be supporting our guests to join the revolution against the discarded polystyrene boards that litter the Cornish beaches through the summer months, and will be encouraging everyone young and old to borrow a board and head out for some fun on the stunning beaches surrounding the hotel."
Guests are encouraged to visit the onsite surf school, Surf Sanctuary, to pick up a board for a two-hour wave riding session, with no charge.
Jamie Johnstone, joint owner of Dick Pearce Bellyboards, added: "It is great to have the iconic Headland Hotel supporting local businesses, particularly those that are focussing on environmental sustainability and the continuation of Newquay belly board construction.
"We made the boards in the Headland colours and added an eco-marine varnish to keep them in tip top shape for the summer season."
Our collaboration is part of a wider multi-agency initiative to use wooden boards rather than cheap polystyrene alternatives, which are routinely discarded at beaches in the town and at nearby Crantock and Holywell Bay.
Guests staying either in the hotel or one of our cottages can hire a board for free from Surf Sanctuary, located on the lower ground floor level.
Our surf school team offers belly board coaching tips to anyone heading out for the first time and lessons can also be booked.
Wooden belly boards originated in Hawaii before becoming popular in the UK in the early 20th century.
Dick Pearce took over the business from his father Charles, who had begun to make belly boards in his family's tannery workshop when the popularity of surfing took off in the 1960s.
Jamie and his business partner Andy were introduced to the original manufacturing methods used by Charles – a guarded family secret – after Dick passed away in 2010.