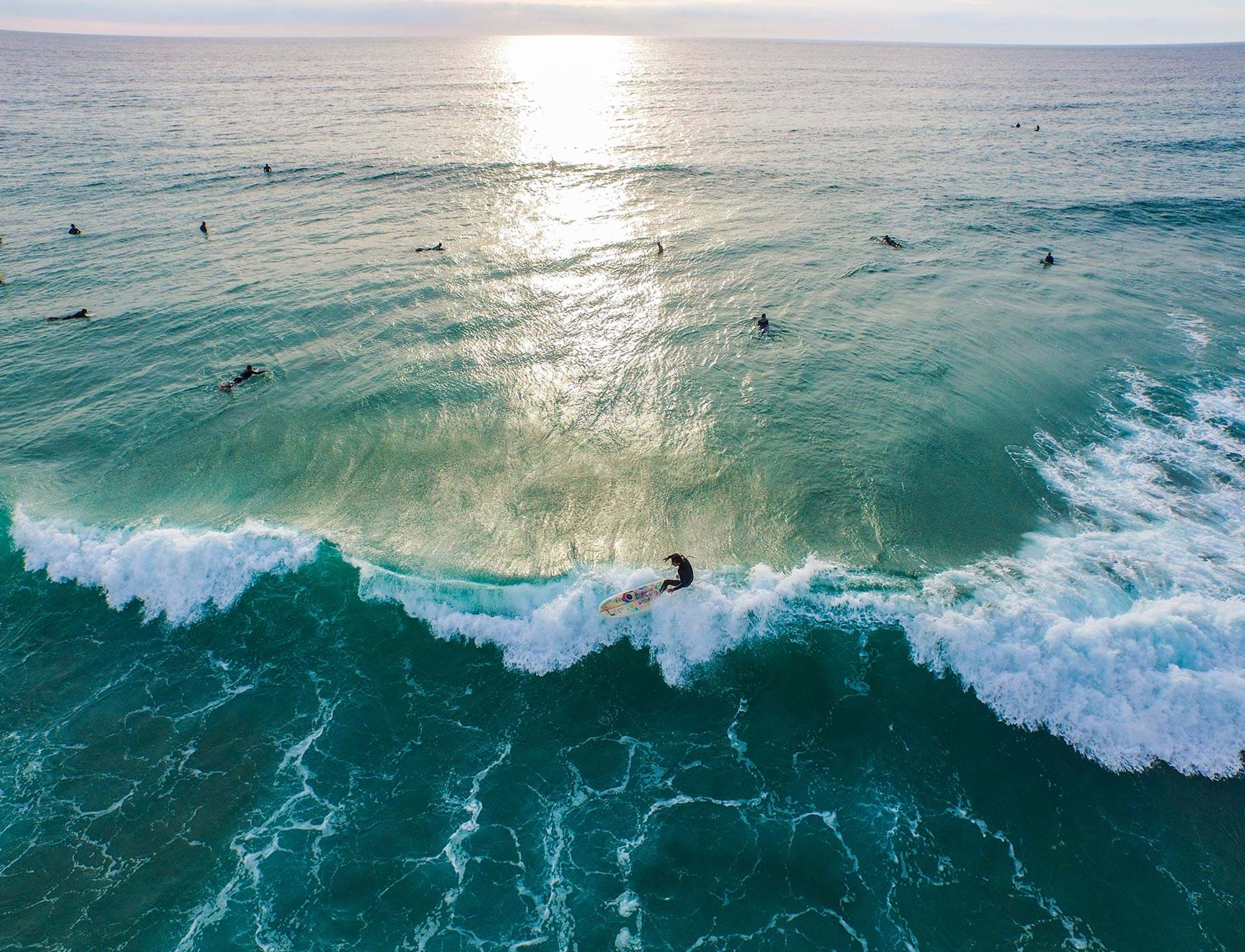 Spring & Summer Surfing at Fistral Beach
The Headland is perched above one of Europe's most famous surfing beaches at Fistral.
Fistral Beach hosts a range of National and International surfing competitions throughout the year including Boardmasters surf, skate and music festival, British Universities Colleges Surfing Championships and the English Surfing Nationals.
Great breaks in all tides
Fistral Beach has a consistent beach break and can produce good surfing waves throughout the tides. Typically, one hour after high tide and two hours before low tide will provide good long lines of white-water waves for new surfers and gentle rolling green waves for developing surfers.
Try the north end
The northern end of Fistral Beach is popular with locals and more advanced surfers, allowing beginners ample room further down towards the middle and southern end of the beach.
Get lessons!
The Headland Hotel is home to one of Newquay's very best surf schools, The Surf Sanctuary. We can pre-arrange lessons for you when you book.