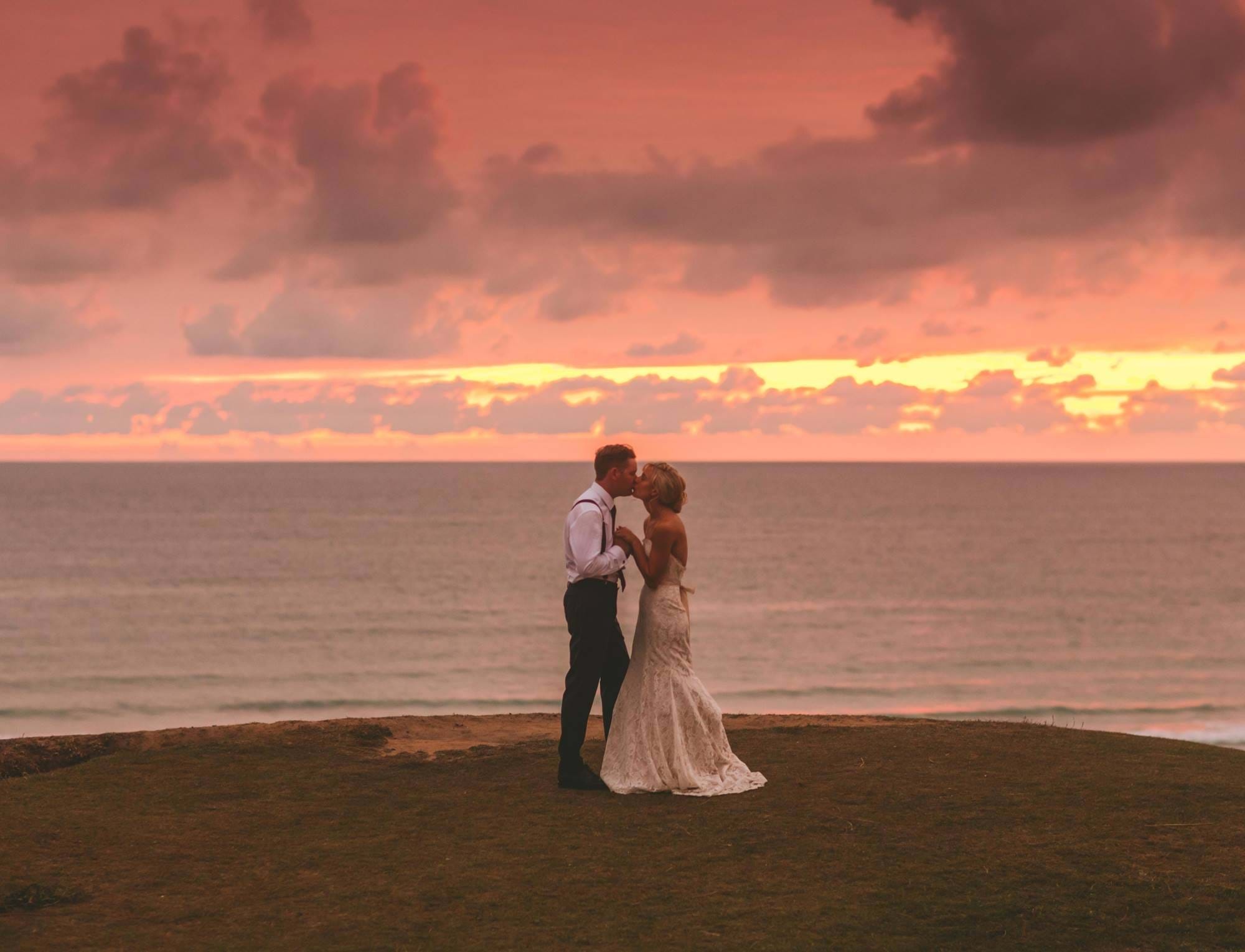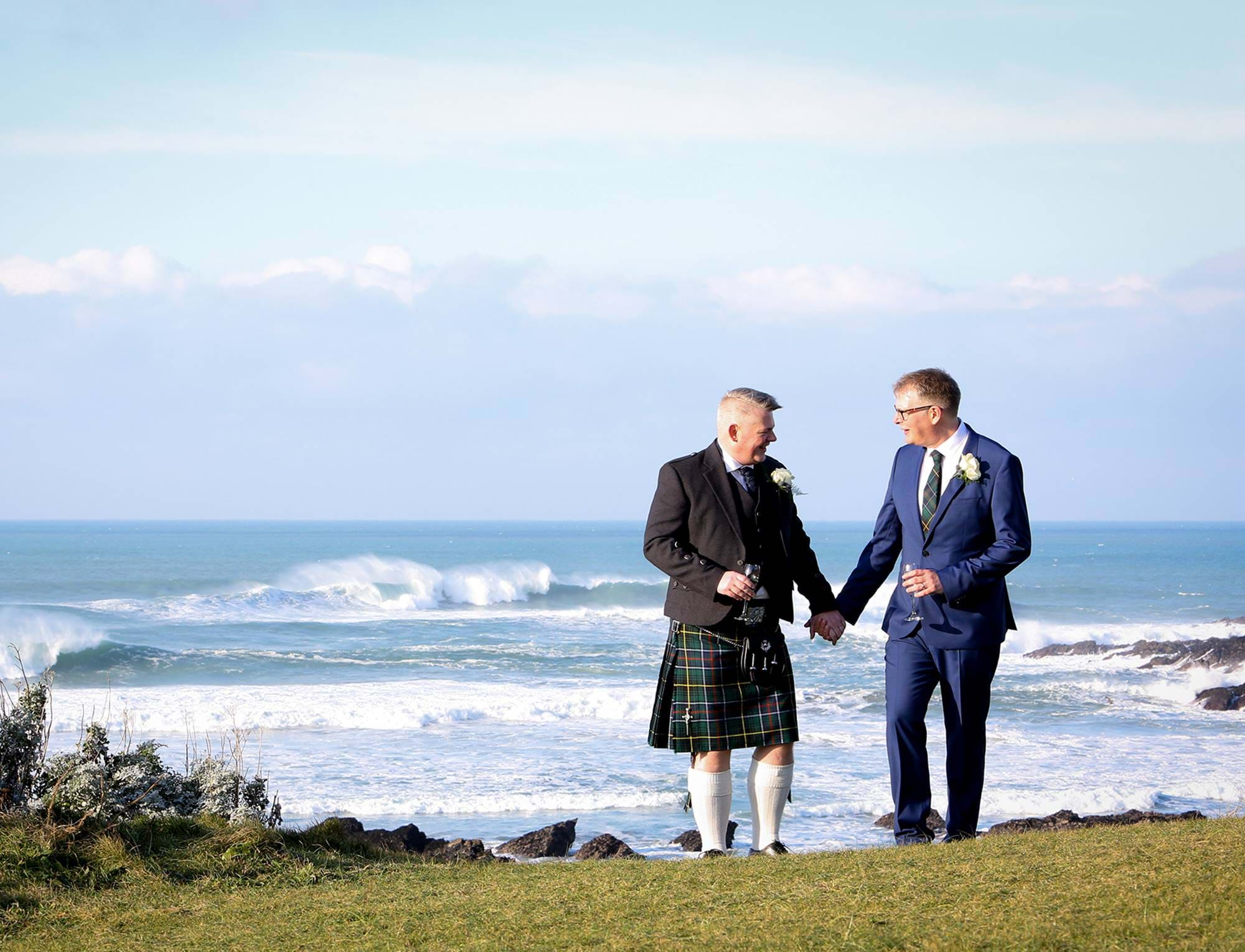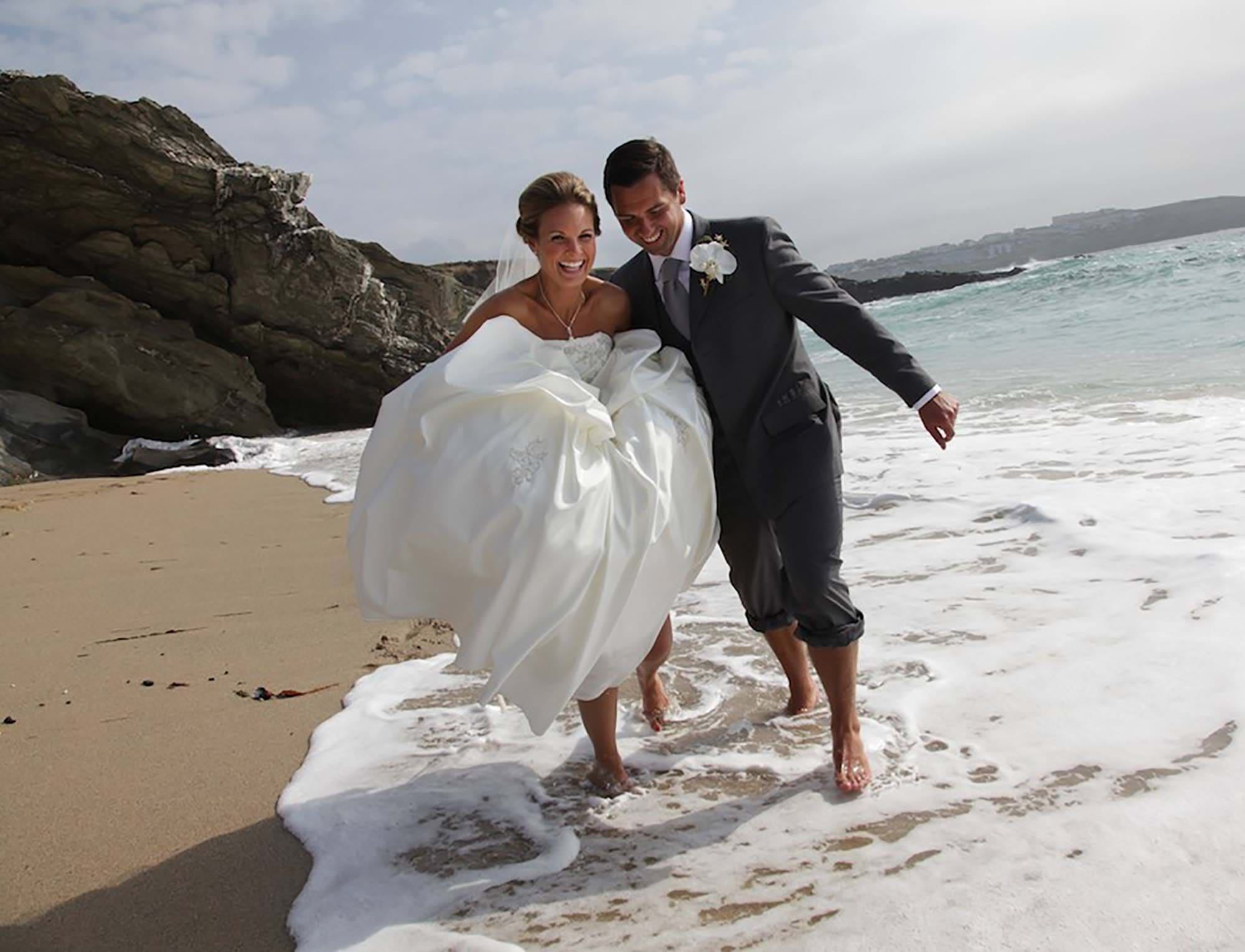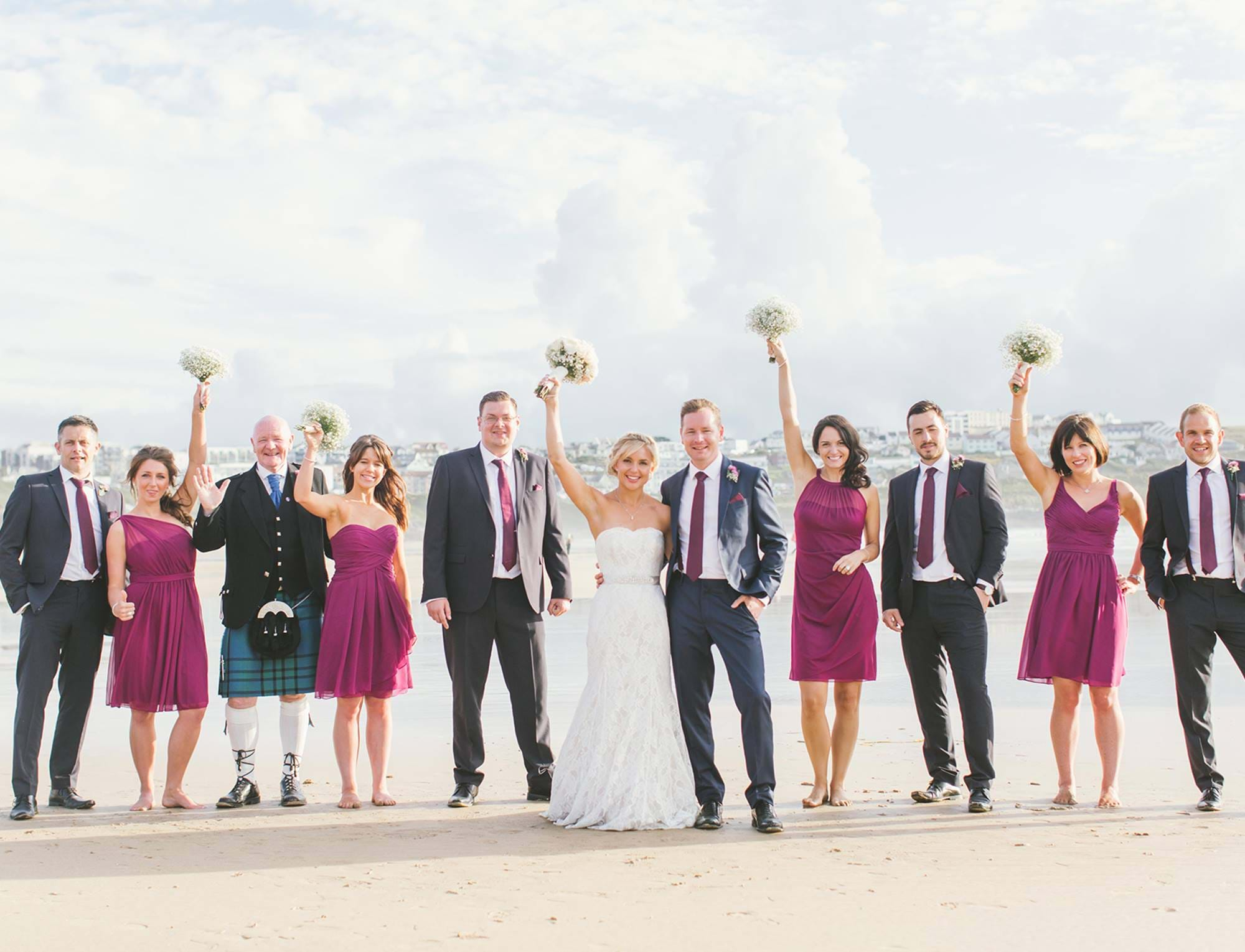 'In high tide or in low tide, I will be by your side.' Bob Marley & The Wailers
There are so many puns we could go for here - you two were mermaid for each other, let's shellebrate because there's two less fish in the sea. Don't worry, beach happy etc, etc. But really it downplays the magic of a beachside wedding. And of all the beautiful beaches in Cornwall, and there are hundreds of them, Fistral Beach in Newquay really is one of the most spectacular. And The Headland just happens to have the best views of it.
In summer, take your guests surfing, in winter snuggle up and do a bit of storm watching. There are photo ops galore on the cliffs and on the shore. And remember we're five-star Cornwall here, not corporate formal, so if you bring a bit of beach back with you between your toes, no problem - our carpets are used to it. If a wedding by the sea is your dream, we'd love to have you here at The Headland.