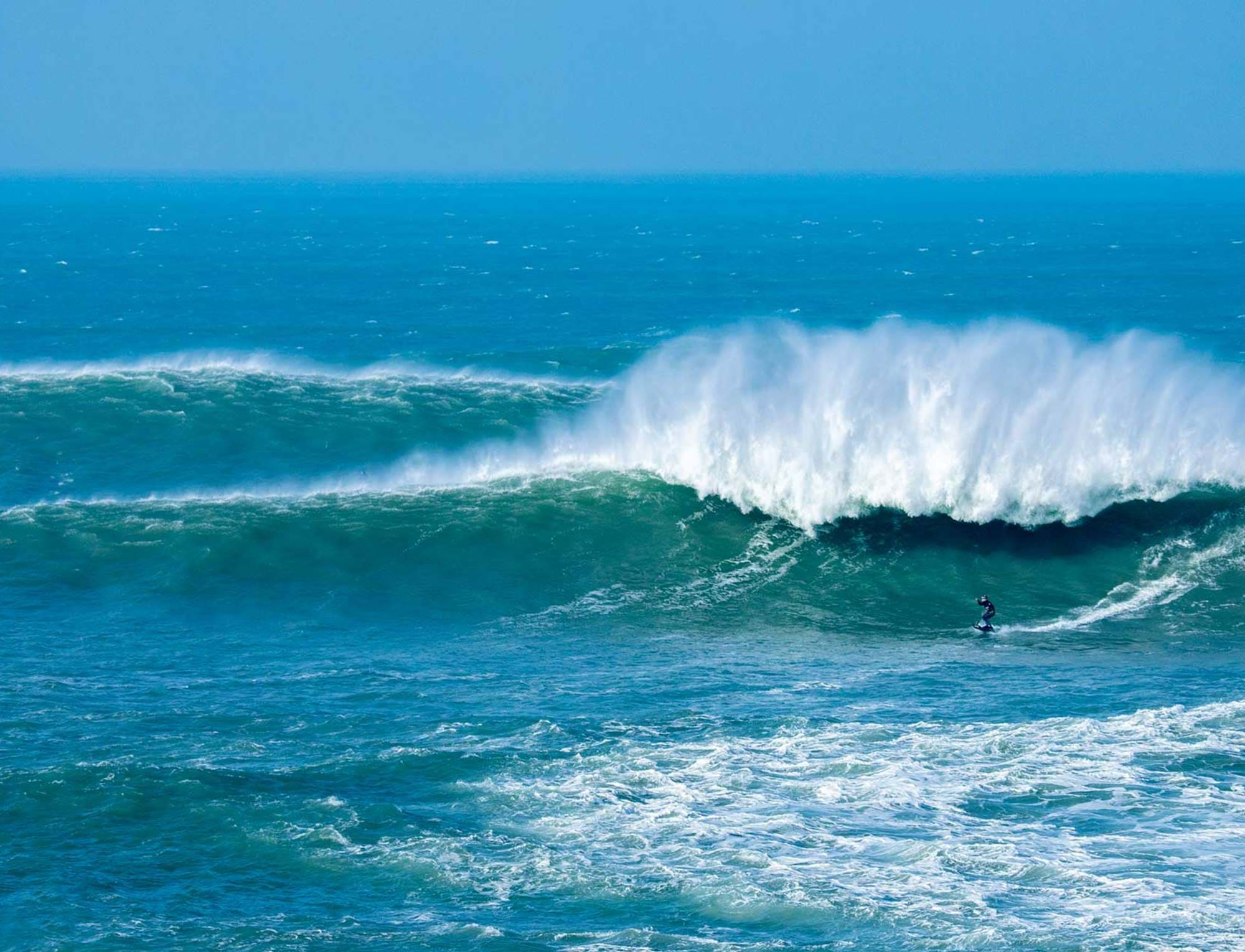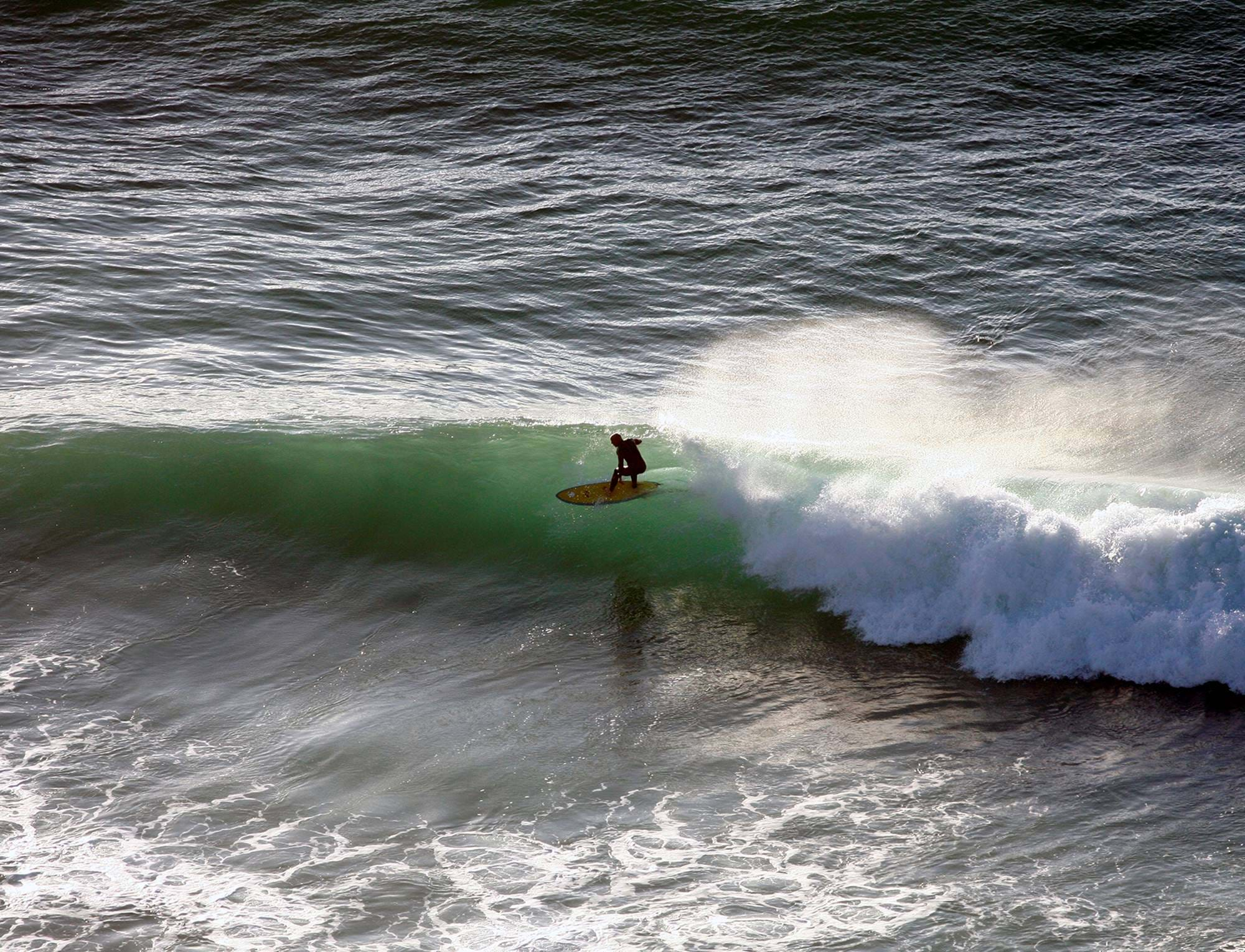 Named after the reef it rolls over, The Cribbar is Newquay's own big wave. It only makes an appearance a few times each year, because the weather and swell conditions need to be just right. When they are, they create the famous wall of water, rising up to 30ft high just off the ocean-facing side of The Headland. 
Untamed until 2004
The wave hadn't been bested until Chris Bertish finally surfed it in 2004. Big wave surfers now watch weather reports eagerly to attempt to catch the monster. Spectators flock to The Headland Hotel as it's the perfect spot to watch the phenomenon.


What creates the Cribbar?
It's considered Cornwall's most exciting big surf wave, and for good reason. It's a rarity, so it offers huge bragging rights and it's unpredictable. The Cribbar is the reef that runs under the water from the Towan headland. It's shallower than the surrounding sea and when the right swell comes in it breaks over the reef. Because there's a relatively shallow reef surrounded by sand, there is a gradient underwater and it's not uniform like the beach, so the waves peel off it, rather than closing out.
Non-surfers explanation
For non-surfers, that means instead of the wave breaking over sand, when the tide is right, the waves go over the reef. A wave breaks when it passes over a certain depth in relation to its height and when you have a reef, it means the depth suddenly changes and that forces a wave to break prematurely. If you catch a wave on the Cribbar, it tends to be much larger than the waves hitting the beach.
Is it really only a few times a year?
To break on The Cribbar, there needs to be a big swell with a long period between each wave. As the waves travel they often become more defined and have more power. On top of that, you also need a good south easterly offshore wind. So a lot of things need to converge for it to happen. However, surfer Dom Moore, who runs the Surf Sanctuary at The Headland, says: 'It breaks a lot more than people think - you get a low tide and a swell of a couple of metres and it happens.' And he should know - his surf school is based directly overlooking the Cribbar reef.
Watch the Cribbar from The Headland
Spectators can enjoy The Cribbar during their stay at The Headland. Either watch from our large windows and terrace with a warm drink or view from the oceanside lawns of our historic building. We can't guarantee it'll show up, but we can guarantee that if it does, you'll never forget it.