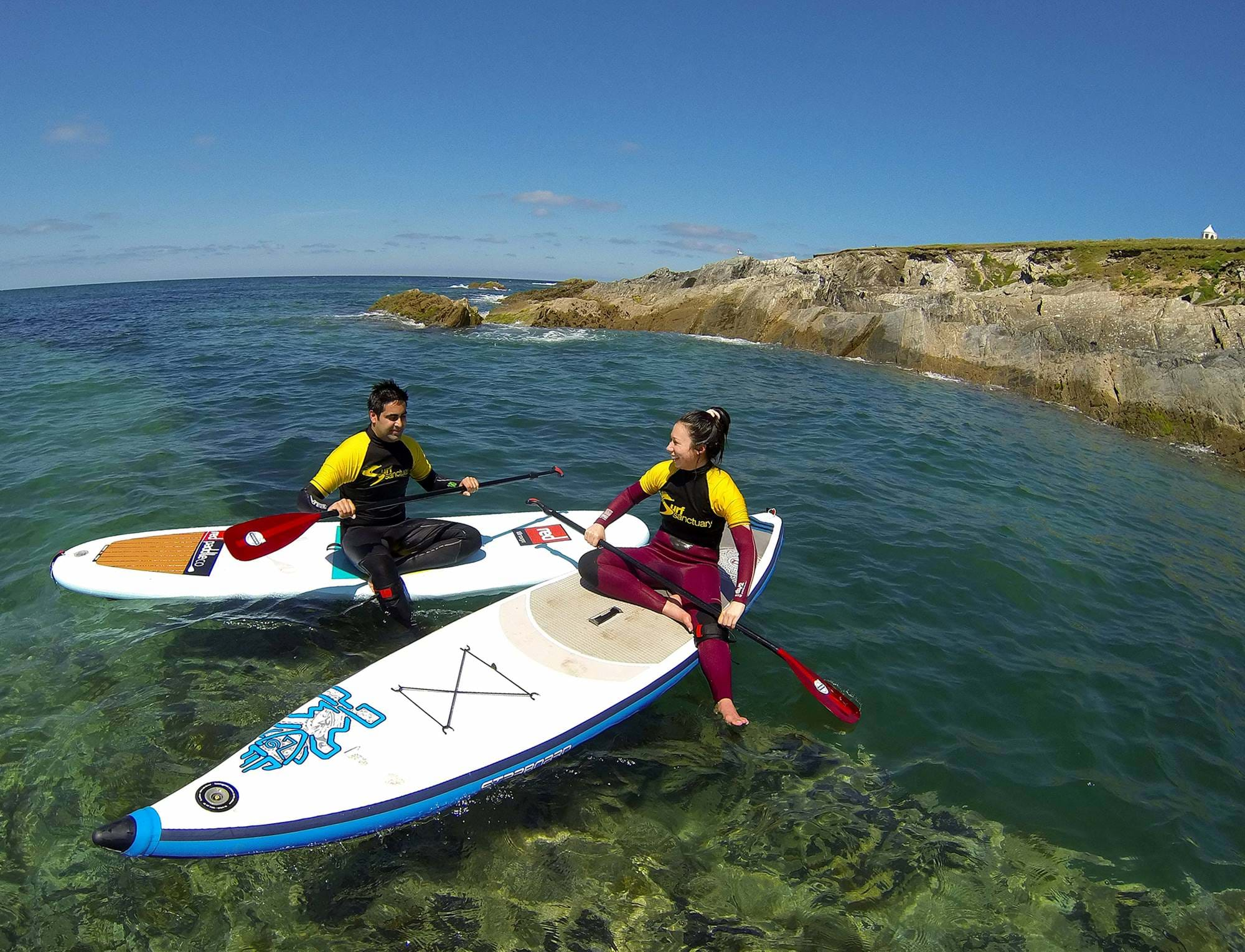 Try Paddleboarding Around Newquay
With a coastline or around 300 miles and beaches facing every point of the compass, Cornwall offers lots of options for touring during the summer. The Surf Sanctuary is right on our doorstep and runs Stand Up Paddleboarding (SUP) Atlantic expeditions and micro tours of the Gazzle and River Gannel. Or you can go your own way and rent a board from them. To book, call Dom Moore at the Surf Sanctuary on 07540 155123  or email headland@surfsanctuary.co.uk
Atlantic expeditions
Two-day course.
One person: £390
Two or more: £250 per person
(Includes all equipment, tuition and guiding).
Immersive, magical two-day SUP excursions that equip you with the mindset, skill set and tool set to plan and experience your own epic SUP journey along Cornwall's majestic coastline. You will learn about weather systems, tides, navigation, open water paddling and rescue techniques and, of course, experience some stunning views. A real once-in-a-lifetime experience.

BOOK NOW 
Micro Tours Of The Gazzle Or River Gannel
One person - £120
Two people - £150
Three people - £180
Four people -  £200
Five plus - £45 per person

Price includes a two-hour tour and instruction, hire of wetsuit, board and paddle and buoyancy aid.