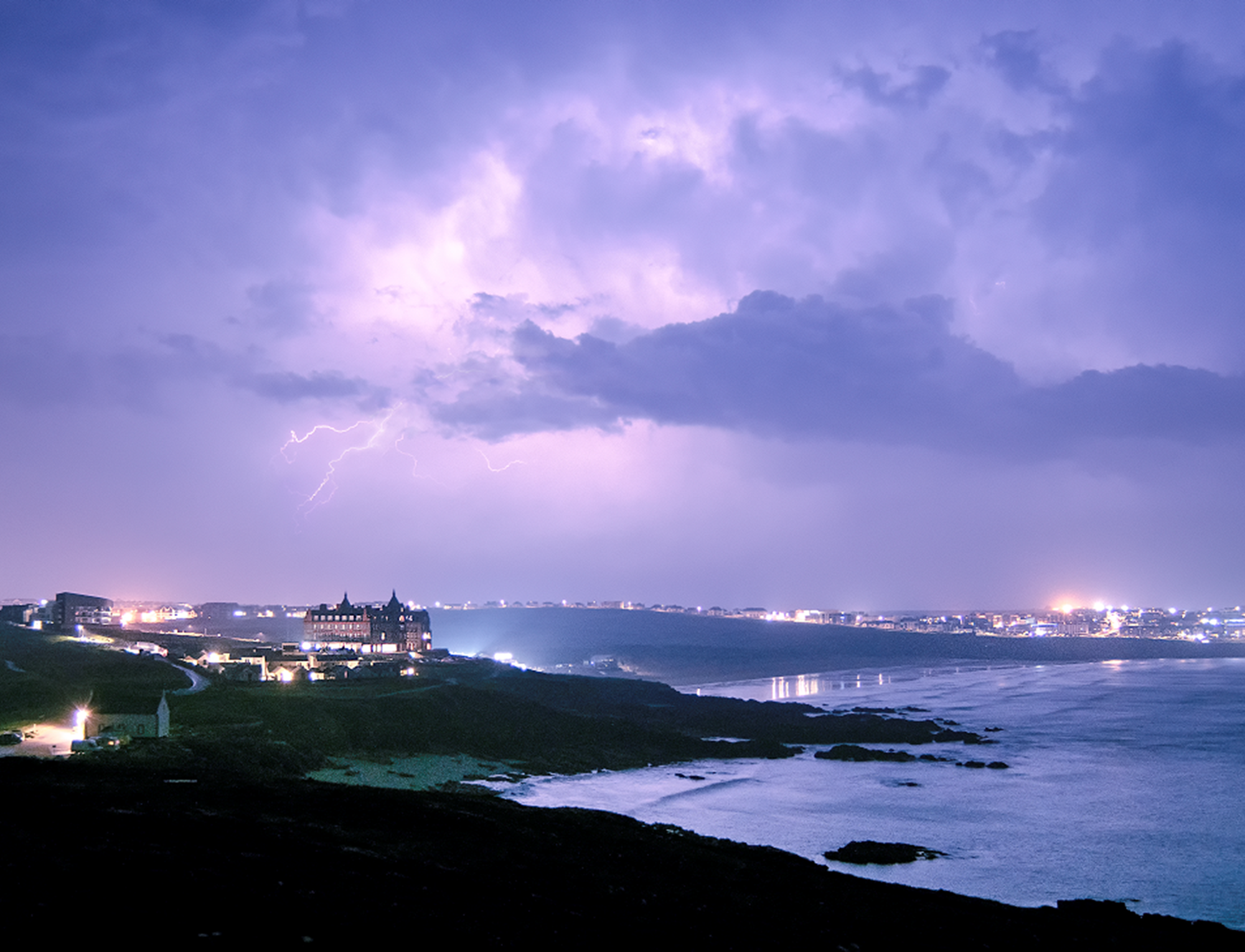 Storm Watching at The Headland
Chaos outside, calm within.
Storm watching at The Headland is an extraordinary experience. You're in the midst of it all, yet surrounded by five-star luxury. Alongside the comforts of your individually designed bedroom, there's award-winning dining in three restaurants, five-star pampering in The Headland Spa and complimentary use of our brand new £10 million Aqua Club with six pools. So hunker down and watch the powerful storms barrel in against the sands and rugged rocks of Fistral Beach. You can stay toasty beside the crackling log fire, or relax into big sofas in the Ballroom while you marvel at the Atlantic squall raging only a few feet from you outside. 
Face the storm
For an even more thrilling experience, wrap up warm, get your waterproofs on and anchor yourself down on the coastal path surrounding The Headland. But be aware, the wind can get very, very strong, and the paths get muddy and slippy, so stay safe, don't take risks and don't get too close to the edge for that better view. 
An oasis of luxury against the elements
When the weather's done with you, or you're done with it, then there's nothing better than knowing you'll be back in the warm embrace of The Headland. Relax in your big foamy bath, sink into your Hypnos bed, defrost by our open log fires with a stiff drink, or a mug of cocoa, whichever takes your fancy.