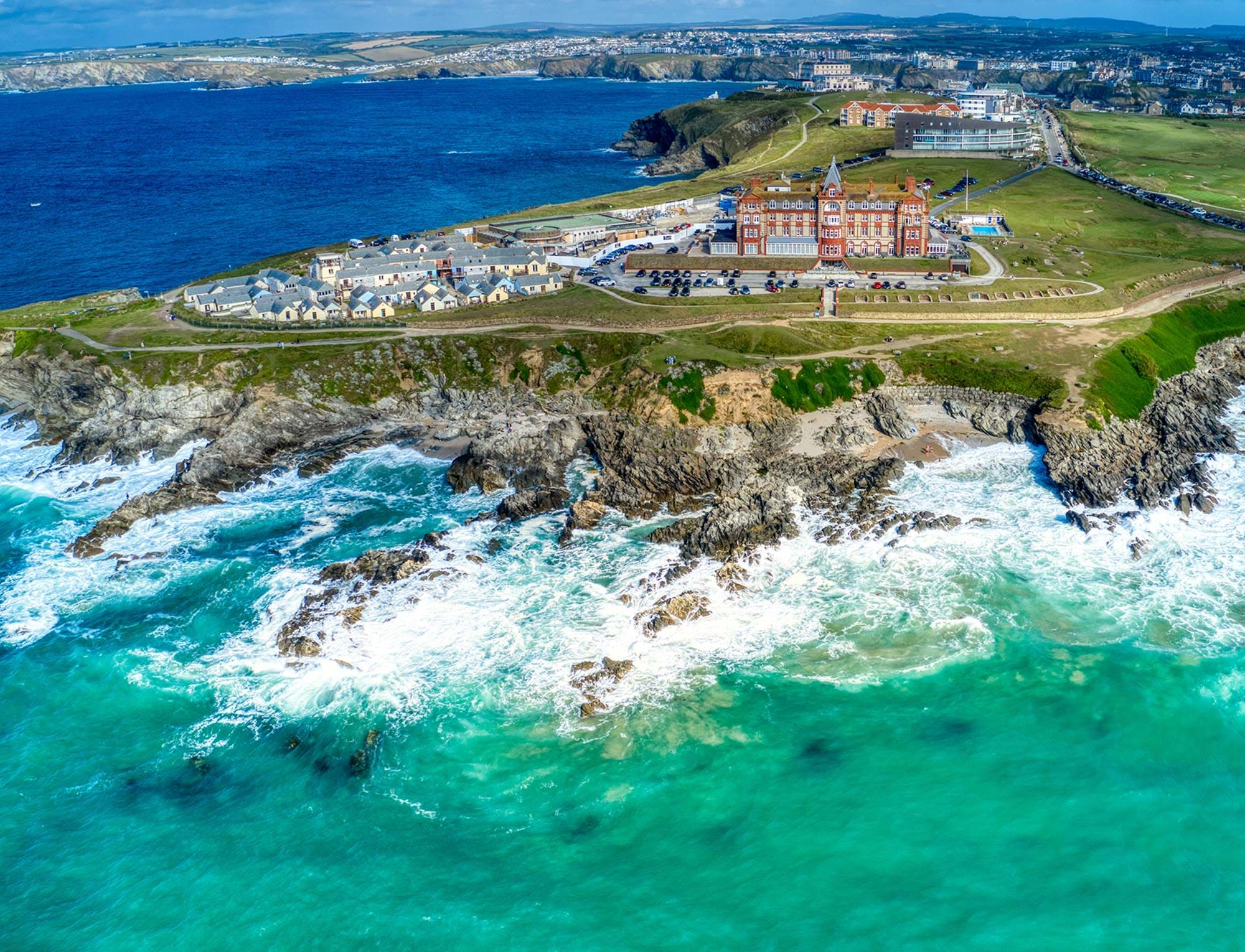 The Headland rewards 'outstanding contribution' of team members
The Headland has recognised the tireless efforts of its staff during a very challenging time for the hospitality industry.
The Headland's operations manager Joshua Bates won a coveted Acorn Award, whilst Olivia Cornes and Nandor Szentey received Employee of the Month awards from hotel General Manager, Ian Wynne.
Joshua received the national accolade, given to the industry's brightest 30 people under the age of 30, after being nominated by Veryan Palmer, Hotel Director.
The 29-year-old attended a winners' weekend at South Lodge hotel, West Sussex.
He began his career as a waiter in 2013, rising to catering manager in a three-star hotel by 2016. A year later he joined The Headland as a duty manager.
In the past four years he has moved from a role in reception, where he led a team of 15, to becoming operations manager overseeing 85 employees.
During the summer of 2020, in the absence of a general manager, Joshua reopened the hotel and ensured it was compliant with the new regulations.
He was also instrumental in helping the hotel achieve a five-star AA rating in 2019 and Veryan described his career progression as a "model for younger team members".
The Headland's front-of-house winner Olivia and heart-of-house winner Nandor have been rewarded for their "exceptional contribution", earning Employee of the Month awards at the hotel.
Ian said they have fulfilled their roles with "outstanding enthusiasm, passion and pride".
Olivia went the extra mile covering staff sickness without a fuss and also dealt effortlessly with guests to meet their needs. She conducts herself with a smile, she is always positive and a team player.
Nandor always has a positive attitude – smiling while others may not be – and helps to lift the collective mood. He is a positive advocate of his own team and the hotel in general.
Nandor and Olivia received £100 vouchers each as reward for their efforts.
The Headland currently has several job vacancies in different departments of the hotel. There are numerous staff benefits, including 25 per cent off all spa treatments, access to the gym and Aqua Club once a week, plus the chance to win vouchers through their monthly awards.
For more information on latest jobs visit www.headlandhotel.co.uk/work-with-us-2021/