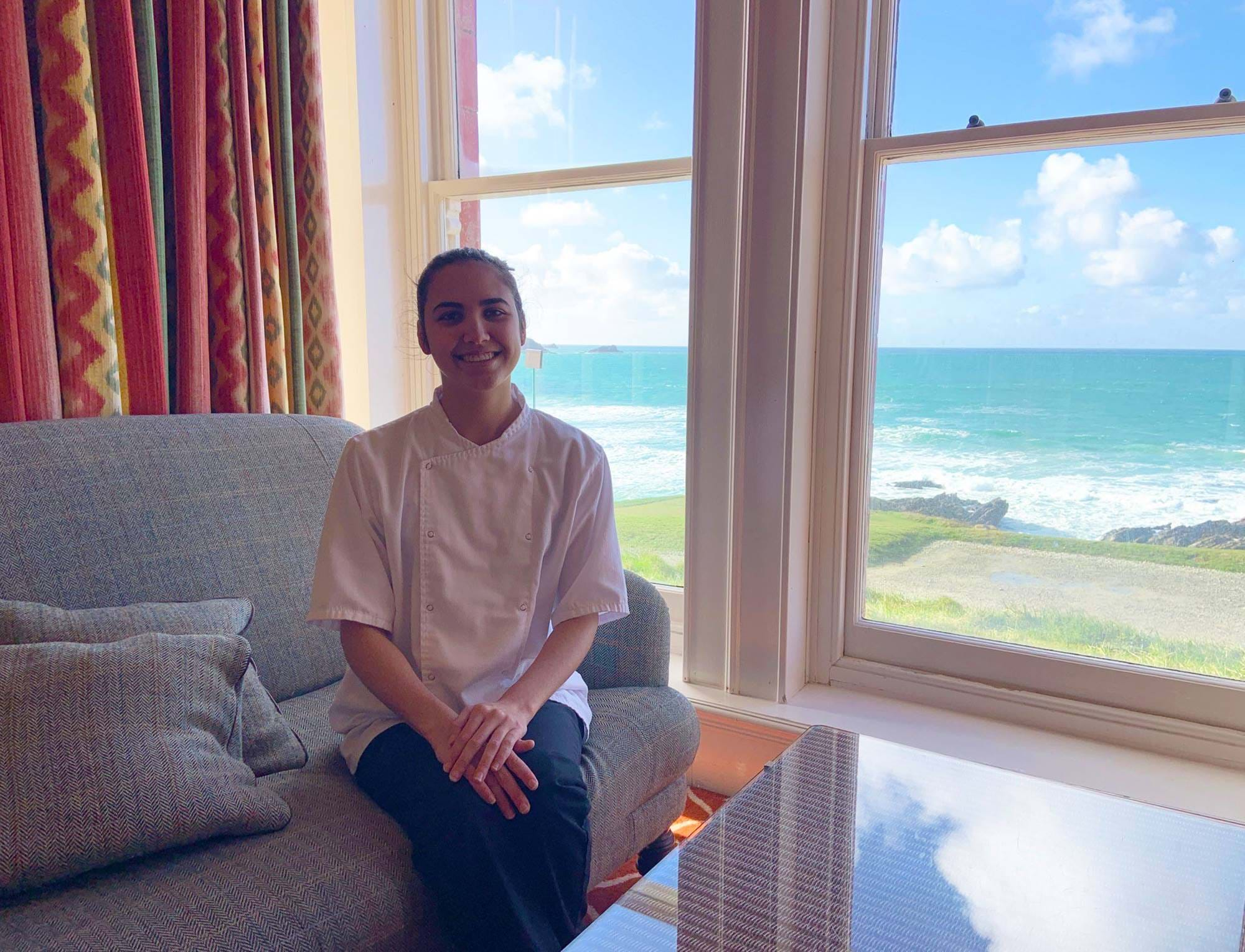 Student Placement, from Oxford Brookes University
Take five...with Giselle Allan
Time at The Headland: 7 months
1, Who or what brought you into the hospitality industry?
I'm from Barbados, which is very much hospitality-orientated. My mum opened up Air B n Bs for rental and sometimes she would ask me to welcome the guests and show them around.  I enjoyed telling them the best places to go or even taking them on drives around the island. I love meeting new people and seeing different cultures.  It hasn't disappointed me at all. Everybody is like a family at The Headland, which is what I love. When I first arrived everyone was so welcoming and it felt a bit like home. Newquay definitely feels like my second home.
2, What are your main roles and responsibilities?
When I worked in Food and Beverages it was the peak of summer and it was intensely busy in The Deck restaurant, especially when my supervisor got Covid and I had to step up. It was a big learning experience – I was really nervous talking to guests on my first day but it felt great to become super-confident at it. I learned to communicate and enhance my skills and also jobs such as cashing up, the clean-down and talking to other departments.
In reception it was about remaining calm when talking to the guests, because you don't always know what they are going to ask you! The kitchen was a fast paced place to work which required the ability to juggle lots of tasks at the same time.
3, What would you like to be doing in five years' time?
I've enjoyed reception the most, so I'd like to work my way up in that department. I really like people-facing jobs – I want to be out in the hotel and I love interacting with the guests. The reception team here is really strong, they're all there for you. Perhaps I'd like to become reception manager and then hopefully general manager one day.
4, What's your favourite thing about working at The Headland?
The staff for sure. When I first came here there was an instant connection. Everyone is so, so nice. When I come into work I actually can't wait to see people – their smile, their energy is nice to be around.
5, What do you like to do when you're not working?
I like walking into town to go charity shopping. I've also driven around Cornwall to see some really nice places like St Ives and Padstow. I learned to surf in Barbados because the beach was right in front of my house, but I've only been in three times here because it's a bit cold! I like to relax and go to the beach if it's nice weather. I couldn't picture my placement any better than this one – it's so much better than working in London.