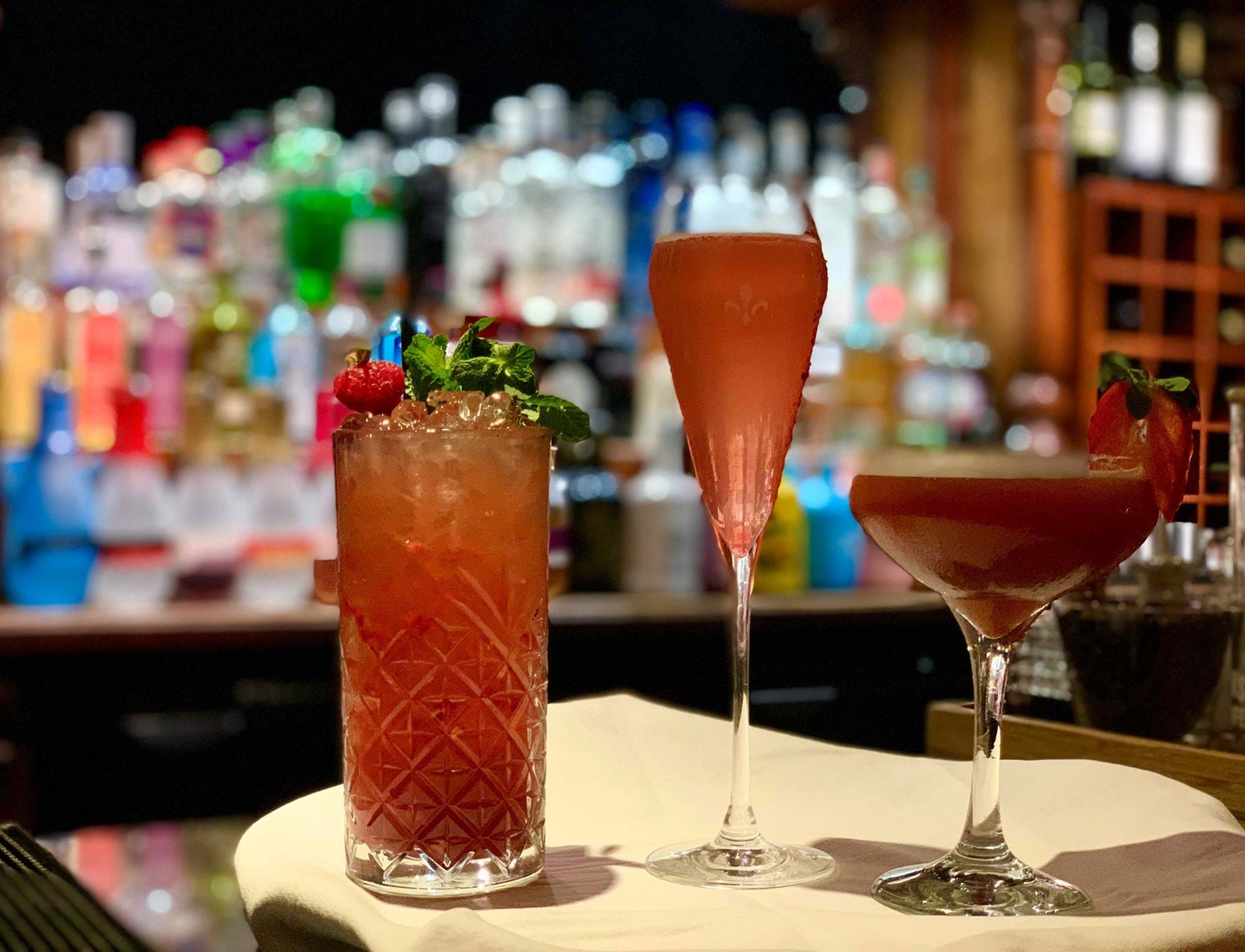 by bartender Connor Rainsford
February Cocktails of the Month
This month's cocktails provide the ideal start – or finish - to a romantic evening.
Love is in the air as Valentine's Day approaches and there is plenty of love which goes into these three offerings too.
Pillow Talk is a delicate drink which sets the tone beautifully. It features sweet Italian liqueur Amaretto, French raspberry liqueur Chambord, cranberry, apple and raspberries.
Red in colour, it is sure to fire passion as you enjoy a weekend treat or a romantic break within the confines of the hotel's cosy lounge bar.
A second option could be the Italian-inspired Amore Mio, which contains a heady mix of limoncello, blood orange syrup, prosecco and strawberry dust.
Love by the Sea is another eye-catching cocktail, with a rich red colour produced by strawberry liqueur, Grey Goose Vodka, strawberry puree and cranberry.
Finally, for those wanting an alcohol-free treat, the Strawberry Seaward combines Pentire Seaward, apple, lime and strawberry puree.