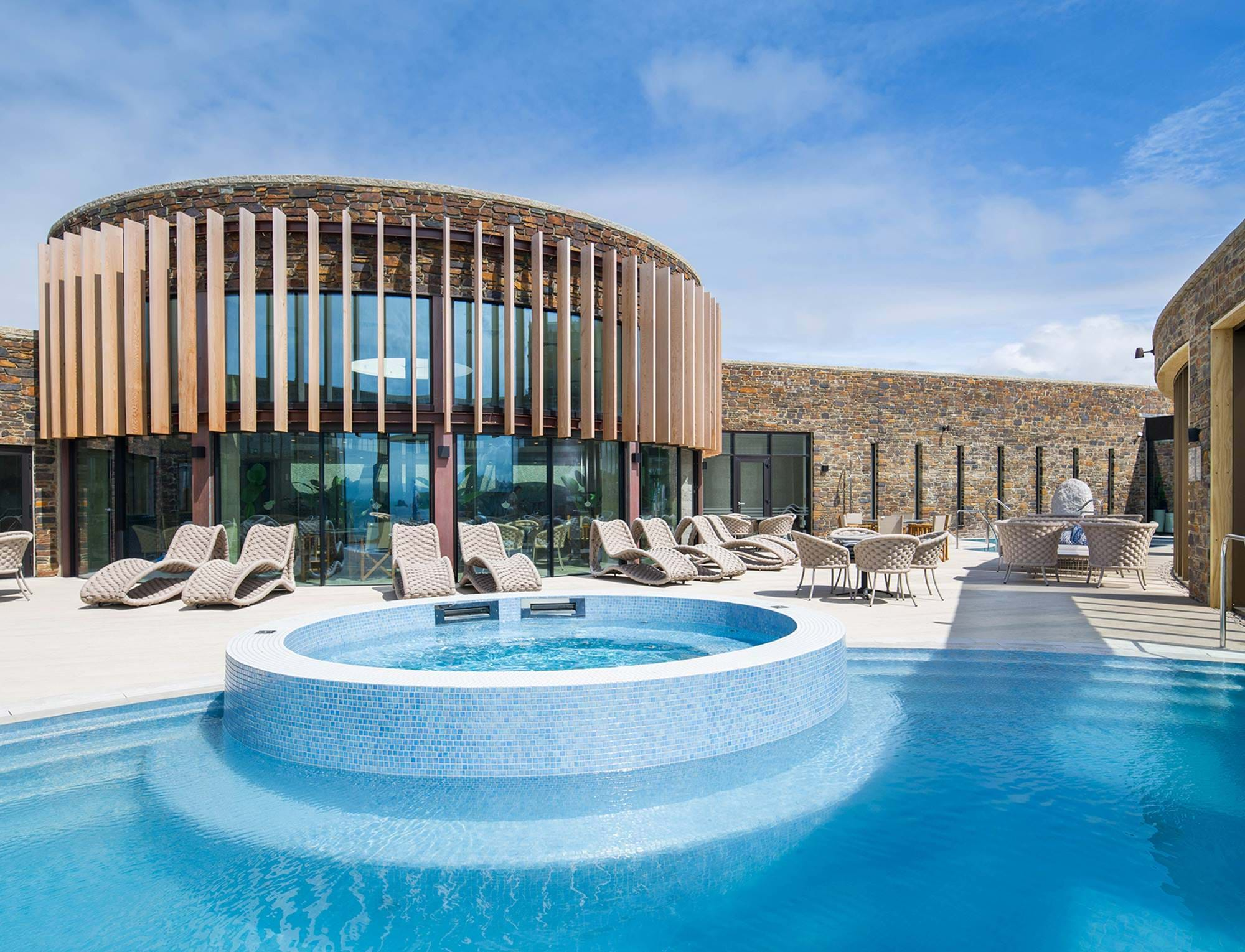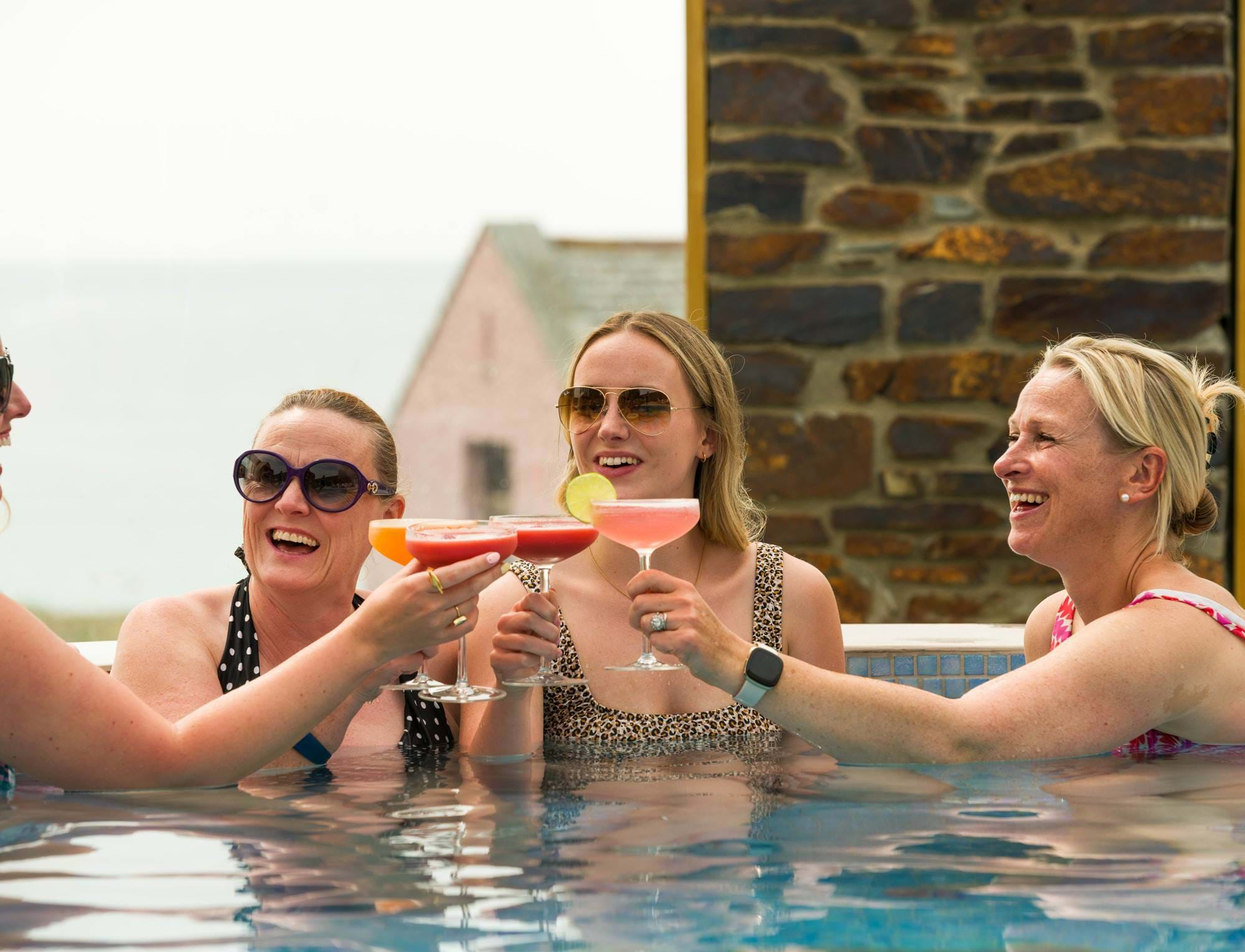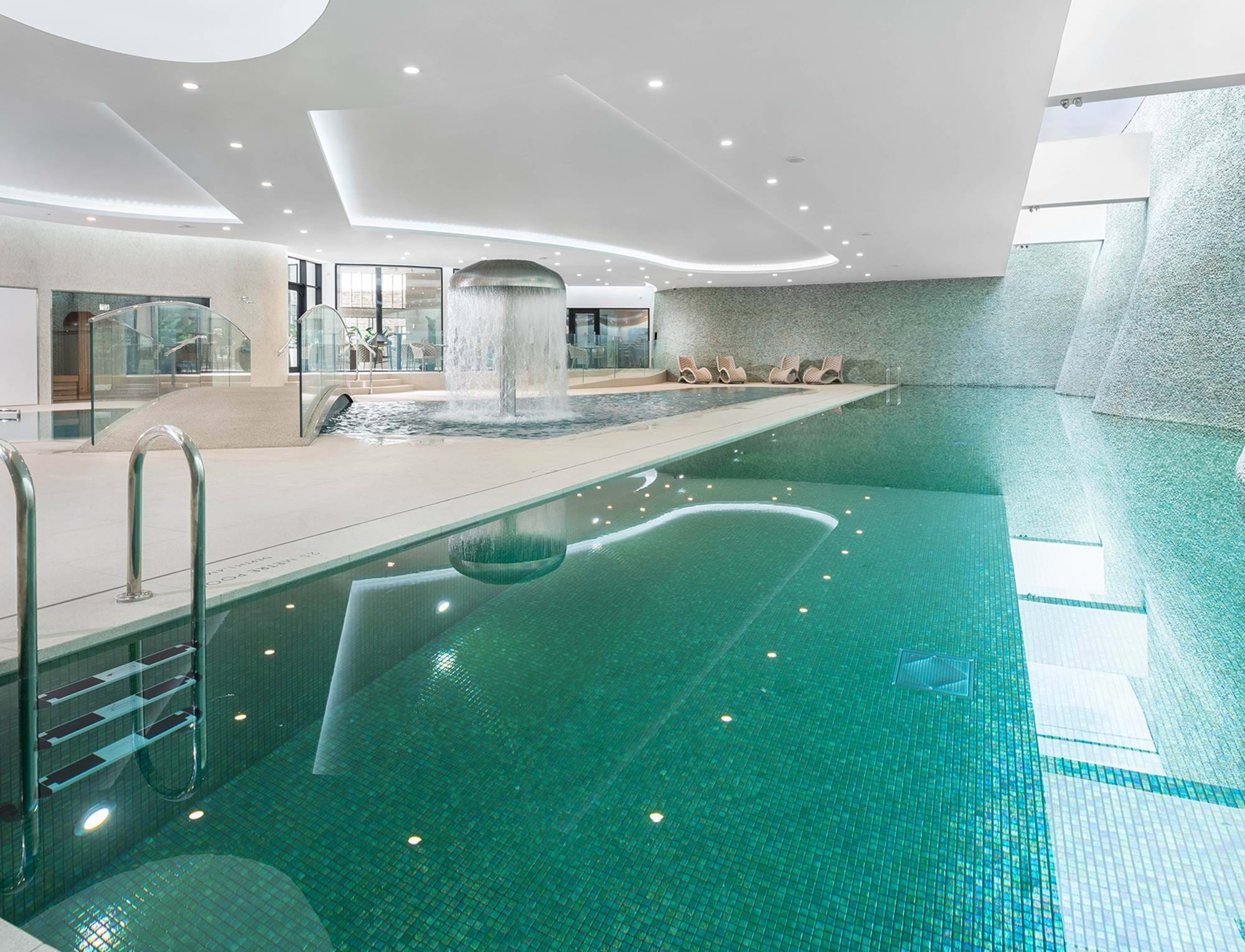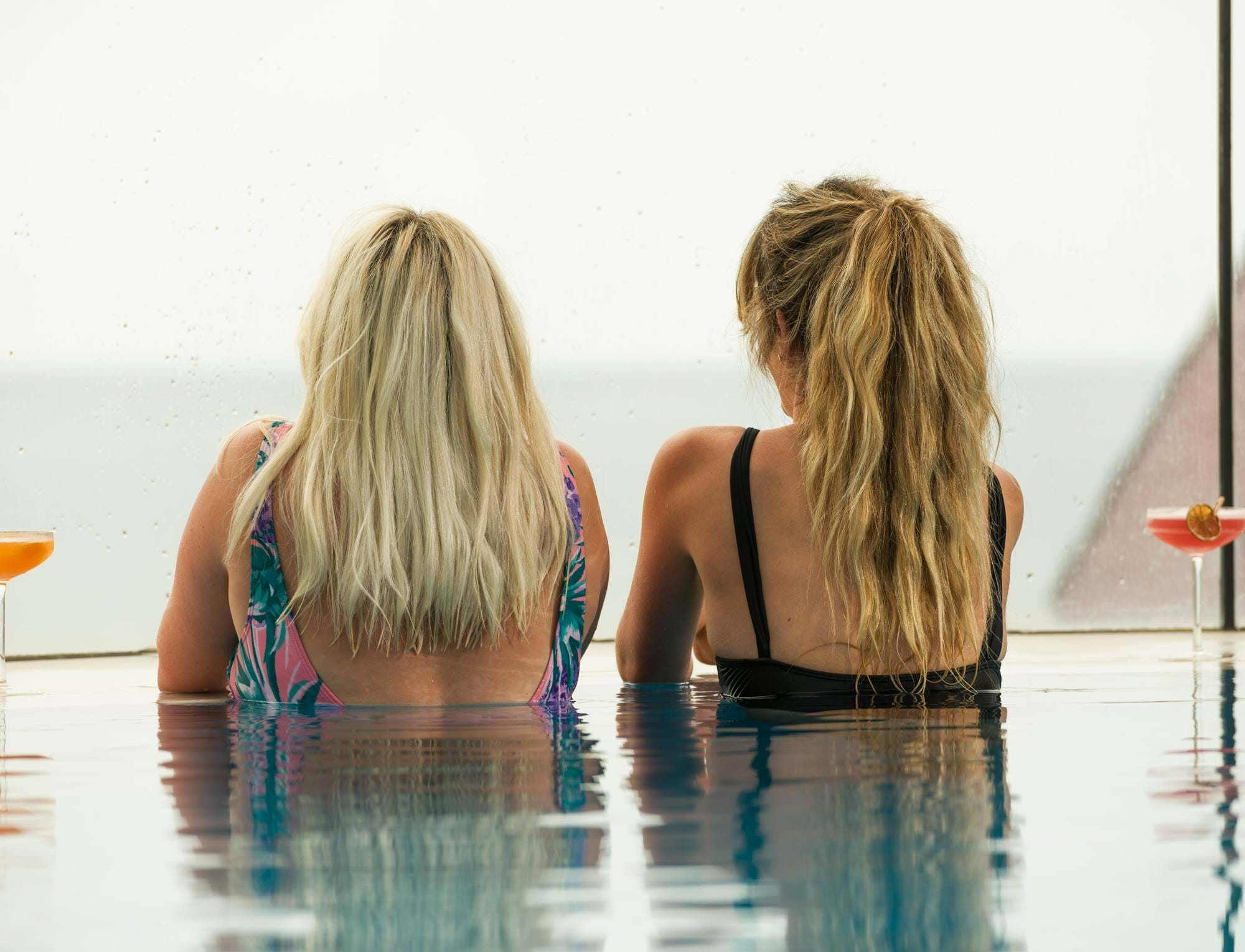 The AquaClub - Cornwall's most luxurious swimming centre
Three years and £10m in the making, The AquaClub at The Headland luxury resort is a no-luxury-spared swimming and wellbeing complex. The building, designed by Truro architects, Lilly Lewarne , the pools by Aqua Platinum, and with interiors by Dynargh Design its sleek curves soothe the senses while Cornish stonework celebrates the iconic landmark location on the edge of the Atlantic.
The AquaClub is available for adults only between 8am - 9am throughout the year and additionally, between 8pm - 9pm in the summer.
'The Headland, perched on a rugged peninsula where the edge of town meets the sea, is a hotel immemorial where the tradition of hospitality has been lovingly preserved, and where a new multi-million pound pool and wellness centre is waiting to transport you to a higher plane.'
Daily Mail ~ Aug 2021