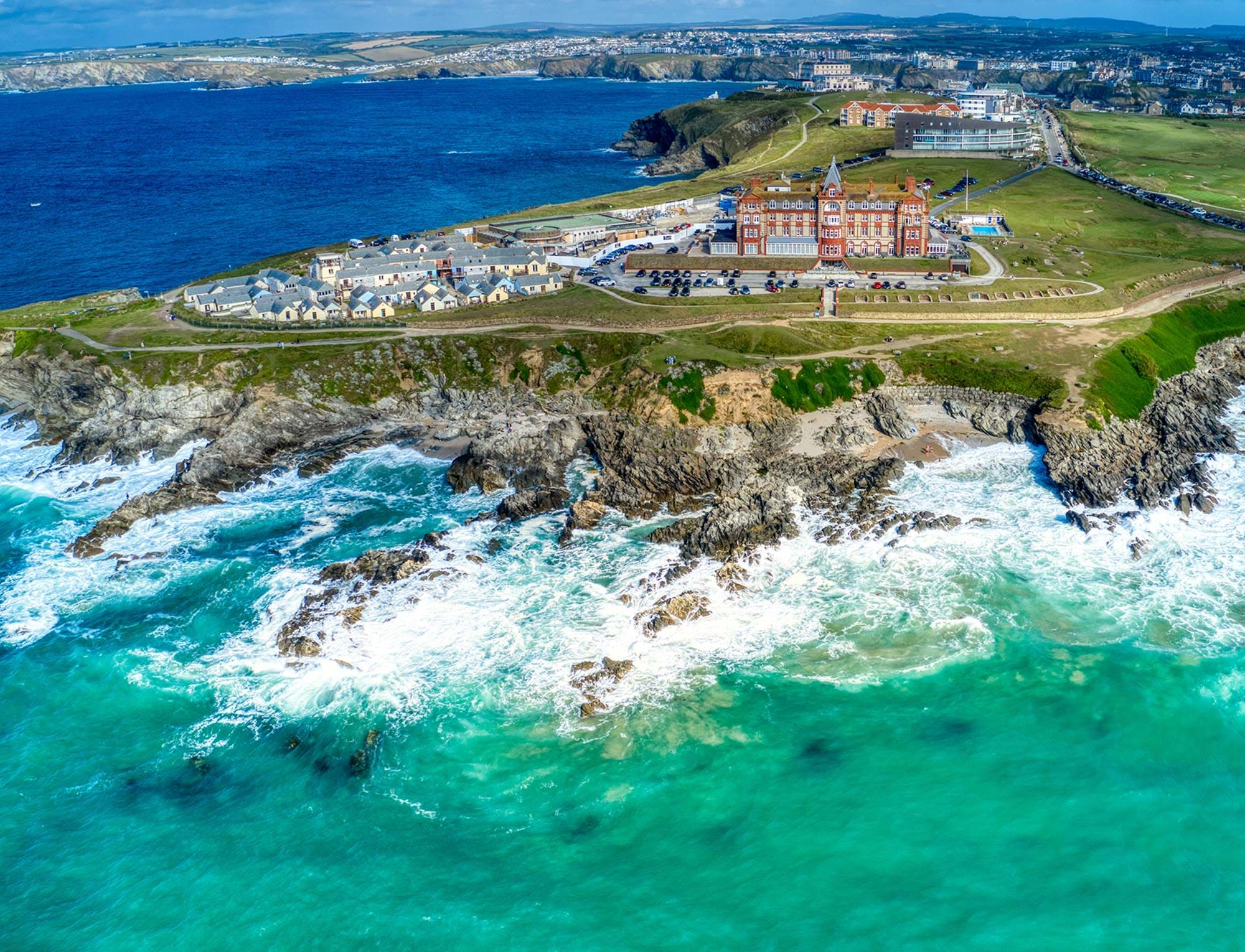 Witch Sought for Spooky Season of Afternoon Teas
Jobs in the hospitality industry have proved rather challenging this summer, but one Cornish hotel is looking for an extraordinary new recruit this autumn.
Five-star hotel The Headland is seeking someone adept at terrifying adults and children alike, with a particular talent in turning people into mice.
The Grand High Witch would join the team in time for a particularly spooky season of Afternoon Teas, to mark the hotel's connections with the supernatural.
The iconic Victorian building overlooking Newquay's Fistral Beach was the setting for the 1990 film adaptation of Roald Dahl's The Witches.
Director Veryan Palmer said: "The Witches is close to our hearts here at The Headland and every October, we like to celebrate the film with a spooky Afternoon Tea tribute.
"This year we'd like a Grand High Witch who will evoke the spectacular effect that Anjelica Huston created for her role of the Grand High Witch in Roald Dahl's The Witches.
The upcoming role requires the chosen candidate to be vocal and impersonate the witch's key phrases and have a flair for theatrical performance, as they walk around the public areas of the hotel.
She must be confident to interact with strangers and also be able to engage with children. For those keen to apply but lacking a witch's outfit, fear not – the hotel will provide the mask and cape – all you need is a suitable black outfit.
The Witches, created by Jim Henson Productions and directed by Nicolas Roeg, was made at The Headland and the cast – which included the likes of Rowan Atkinson, Brenda Blethyn and Jane Horrocks – was in residence for quite some time.
In the 1990 film Anjelica Huston, who was Jack Nicholson's partner at the time, starred as the Grand High Witch. Enormous bouquets of roses would be delivered for her and the switchboard handlers were very excited when Nicholson, star of horror film The Shining, phoned the hotel to speak to her.
Three bedrooms and the ballroom were used for some of the scenes in the film, whilst a pram pushed towards the cliff edge belonged to the Armstrong family, who still own the hotel today.
Thousands of guests from all around the world visit The Headland having watched the film and many wide-eyed children still look around for the giant mice which feature in the film.
Anyone who would like the chance to become the Grand High Witch visit the recruitment page for more details including hours and rate of pay – https://www.headlandhotel.co.uk/work-with-us-2021/