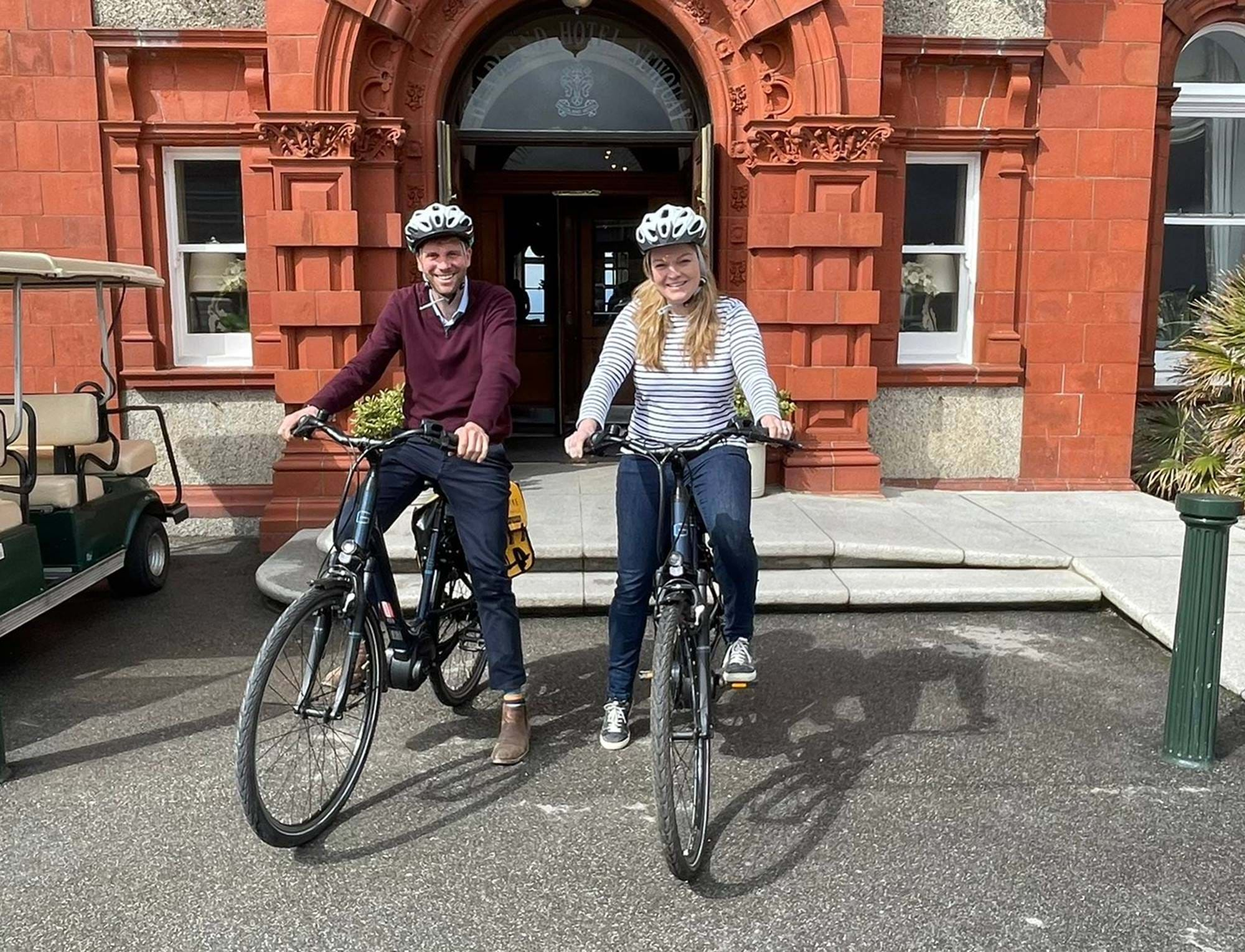 The Headland teams up with e-bike business to provide eco-friendly sight-seeing
The Headland hotel has teamed up with an electric bike rental which enables guests to explore the beauty of the county on two wheels.
The Headland is in tandem with Penzance-based Ebike Cornwall to give visitors a different and eco-friendly way of seeing what Cornwall has to offer.
Veryan Palmer, director of the five-star hotel in Newquay, said: "We're thrilled to take receipt of the e-bikes because our beautiful county is also a very hilly one, so it will enable guests to cover many more miles when they are out and about exploring the stunning scenery.
"The bikes also provide fantastic wellbeing opportunities for our staff and they are an important element of our agenda for sustainability and climate protection."
Ebike Cornwall will supply, maintain and insure the bikes for use by hotel staff and guests over the age of 14. It provides a full package of helmets, locks, panniers and pre-planned routes and itineraries from the hotel.
Shawn Gimbert, the company's operations director, said: "We are delighted to have joined forces with The Headland. Cornwall is an extraordinary place and we are pleased to be helping the guests discover what makes it special in a more sustainable way.
"Most people visit Cornwall for its peace and beauty, so there really is no better way to explore than on wheels. We're sure our partnership with The Headland will be the first of many. Our aim is to build a regional network to get people out of their cars on to the open road."
The popularity of e-bikes has boomed in recent years, with more people than ever reaping the health benefits of cycling and doing their bit towards sustainable tourism and to improve air quality.
E-bikes use electricity to power riders along hills and gradients, enabling them to cover long distances easily, reduce congestion on the county's roads and avoid parking problems.