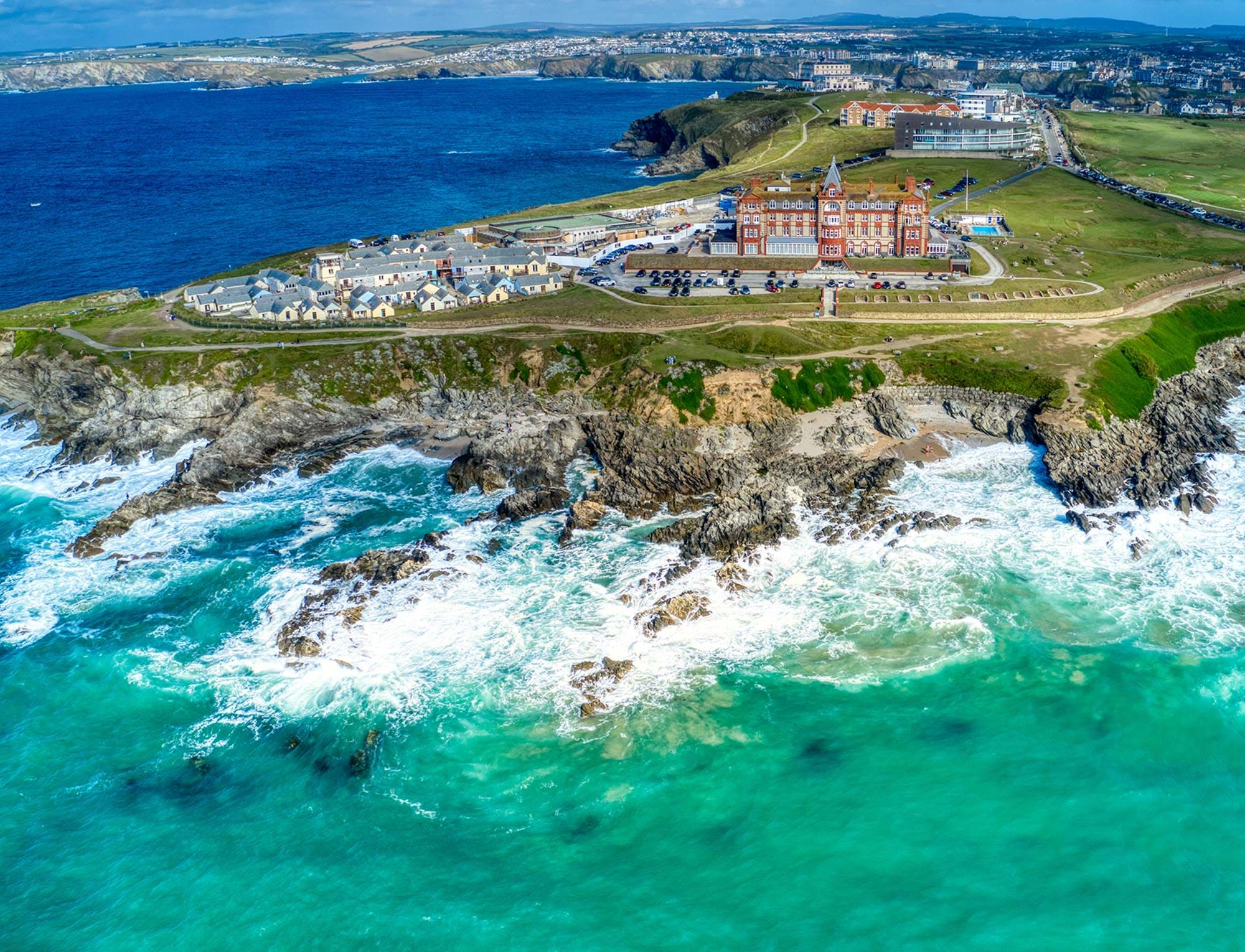 Grand High Witch Appointed to Give Guests a Wicked Welcome
The Witches Afternoon Tea at The Headland will be chock-full of spooky sensations following the appointment of a Grand High Witch to welcome visitors.
The Headland, the five-star hotel in Newquay, has recruited the haunting hostess who has a particular penchant for turning people into mice.
After the hotel's job advert received a huge response of more than 100 would-be witches, Mimi Attenburrow was chosen to don the mask and cape, to give guests a Halloween experience to remember.
The Grand High Witch is a character from Roald Dahl book The Witches, of which the film adaptation was made at The Headland in 1990.
Director Veryan Palmer said: "The Witches is close to our hearts here at The Headland and every October we like to celebrate the film with a spooky Afternoon Tea tribute.
"After a fantastic response from so many potential Grand High Witches, we picked Mimi to evoke the spectacular effect that Anjelica Huston created for her role in the film."
Mimi, a trained actor who has recently completed her Masters degree in Creative Writing at Exeter University, said "I'm super excited to actually play the role and embody the character! I love how confident she is and the vocal range and accent are just really fun to play with."
Mimi will interact with guests and engage with children as part of her role, which runs through much of October to include half term.
The Witches, created by Jim Henson Productions and directed by Nicolas Roeg, was made at The Headland and the cast – which included the likes of Rowan Atkinson, Brenda Blethyn and Jane Horrocks – was in residence for quite some time.
Three bedrooms and the ballroom were used for some of the scenes in the film, whilst a pram pushed towards the cliff edge belonged to the Armstrong family, who still own the hotel today.
Thousands of guests from all around the world visit The Headland having watched the film and many wide-eyed children still look around for the giant mice which feature in the film.
Mimi will begin her role as Grand High Witch on October 2nd.
She added: "I can't wait to meet all the other 'witches' that come to the afternoon tea and just have some good old Halloween fun with everyone. I'm super excited to have such a fun job over Halloween and I hope to give everyone that comes along an enjoyable and quirky experience."
The Grand High Witch is in residence at The Headland on October 2nd, 3rd, 9th and 10th, then from October 16-31 inclusive. To book your place visit www.headlandhotel.co.uk/the-witches-afternoon-tea/